For Airbnb hosts in Colombia, we look at how to create an Airbnb travel itinerary for your Airbnb guest. This can result in happy guests and stellar reviews.
You, the Airbnb host, want the 5-star review. Your guest wants the 5-star experience. You can best control what is directly under your control: when the guest is inside the Airbnb. But is there a way to control the guest experience outside the Airbnb?
Airbnb has even spent billions of dollars on this very concept. It's called Airbnb Experiences. It occurred to me, as an Airbnb guest, that the experience I have in a city can affect the review I leave for the host. I think that's true for most guests.
While the guest has never given me a lower rating due to car theft, I have never gotten one of those prized lengthy, positive reviews. I believe the length of your review, as well as the rating, affects your search rank.
So why don't we try to affect the guest's experience in your city, a place you surely know more about than your guest?
We know that travelers book Airbnbs because they want to feel at home and live like a local. Often, you are the first one they'll meet, virtually or physically. You hold the key to the city. You're the most qualified person to steer them in the right direction and avoid potential bumps along the way.
In this article, we look at some simple steps for crafting the best Airbnb travel itinerary for your guests. But, please keep these the golden rule in mind throughout the process:
Keep it simple – travel can be overwhelming. Give ONE recommendation per day. If you have a lot of options in your city, provide an afternoon and evening recommendation.
IF you made stellar recommendations, your guest will ask for more. If more than 50 percent of your guests ask for more recommendations, add one more to your custom Airbnb itinerary.
About the Author
My name is Daniel Rusteen and I am a location-independent digital nomad having lived in 50+ cities exclusively sleeping in Airbnbs (1,500+ nights) while remotely managing Airbnb properties and helping Airbnb hosts to be successful.
I run a personal blog – dannybooboo blog and have another website to help Airbnb hosts make more money – OptimizeMyBnb.
I come from the days before the Airbnb you know today. I started working at Airbnb in 2013. I remember countless conversations with residents of San Francisco, the headquarters of Airbnb, who had no idea about the company even when it was valued at over $10 billion and 7 years old.
In the eight years that have passed since I first heard of Airbnb, I've become one of the world's best at everything Airbnb:
Create an Airbnb Travel Itinerary for Your Airbnb Guests in Colombia
When curating your top picks try to offer options that make the guest feel like a local (the hole in the wall burrito shop, hidden cafe, unknown view of the city, etc.).
It is, however, ok to give a touristy alternative if your city is home to something remarkable like hot springs, the world's oldest something-or-other, historical sites, must-visit museums, etc.
Remember, the point of your itinerary is to take the guest off the beaten path. I want you to reveal some secrets about your city that will positively affect your guest's experience.
Airbnb Experiences offers one-of-a-kind activities hosted by locals. Connecting a guest with another local offering a good time under the same brand? Now that's impressive!
I've taken about a dozen Airbnb Experiences in numerous countries. Mostly, they're awesome. Just be sure they're not super touristy as the experience is less special. It doesn't have to have hundreds of reviews. Go for unique!
Also, don't rely on this. If there are one or two that you really think are stellar, go ahead and let your guest know.
If Airbnb Experiences aren't in your city yet, you will probably still have tour companies. Seek out the best on behalf of your guest and recommend them.
You can draw some insight from this article of mine about how to find unique activities and meet people in a new destination.
One of my favorite resources (which Airbnb recently purchased) is Atlas Obscura. They have a catalog of hidden and unusual things to do in many cities. I love how easy it is to explore their world-wide catalog by entering any destination. They instantly provide a list of the coolest, most unique places to see in your area.
Using Atlas Obscura in Rio de Janeiro, I found a library with the oldest collection of Portuguese literature outside of Portugal. I love books and thought the architecture looked amazing. While there, I decided to get one of the greatest Instagram photos of all time. Always keep your typical guest preferences in mind. Do they have an interest in an Instagrammable photo or not?
Provide Valuable Local Advice
Include helpful insider tips that they wouldn't otherwise know if you hadn't given them a heads up.
For example….
When I was in Barranquilla, Colombia I learned that the taxi's don't use a meter. As taxies have a reputation of scamming unassuming tourists, I was on guard, but this was totally normal. If I was this host, I would inform my guests about this oddity and assure them the average ride is about 10-minute and costs 6,000 pesos.
A common confusing point is tipping. Is it common? If so, how much is sufficient?
Is there a landmark building with an epic view that you know most guests will visit? Do you also happen to know the best and busiest time to go is for sunset, but if you go just a bit earlier at 4:30 pm instead of 5 pm, you won't have to wait in a line but can stay through sunset and you'll get a seat. Now that's an inside tip!
Help Your Guest East Like a Local
Self-admittedly, I'm not a foodie. *ducking my head to avoid digital bread rolls and thumb-down ratings being hurled at me*
However, I understand that I'm the odd man out here. People travel for food! I mean people really look forward to eating while on vacation. You do not want to disappoint them in the eats department. No chain restaurants unless it's In-N-Out (if you're from the United States, you know).
Never overwhelm with too many dining options. Instead, give them the best of the best.
I recommend suggesting your favorite café, one dining experience, one solid brunch option, a trustworthy dessert spot, and, don't forget to include a hole-in-the-wall that the locals go crazy for.
Take into consideration the location of your Airbnb to the proximity of the restaurants and daily activities. Make pairings that are convenient for them and don't make your rental seem out of the way. Provide useful details that save time & money. They'll appreciate you for it.
Examples:
Brunch at [insert name of great restaurant here] then enjoy a stroll through the botanical gardens before the after-work crowds. For something you can't get anywhere else, order the crab salad eggs Benedict.
An invigorating hike at [insert a great place to hike here] followed by lunch at [your favorite roadside vendor. Tip: tell Benny, the man behind the food cart, I sent you and he'll give you free dessert.
Day at white sand beach, go to the north end for a quieter atmosphere. Grab some killer fish tacos from this little stand called [insert name here] off the road.
The Medellin Guru website is invaluable in helping provide dining options to guests in Medellín with many articles about the best restaurants in Medellín:
Make it a Custom Airbnb Travel Itinerary
For not much extra work, you can make the itinerary look totally custom for each guest reservation.
The average Airbnb reservation is three or four nights.
Plan out your guest's stay for them with a four-day itinerary. You can easily lengthen this to 7-days by doing one of two things: inserting rest days or common touristy activities.
In general, though, you want to avoid the common touristy things. Assume the guest already found it.
You can make it look super custom by labeling your guest itinerary with the days of the week. Or, you could use Day One, Day Two, etc.
Email With a Reservation Confirmation
Create your itinerary as a stand-alone document like a PDF. Don't use a service where the guest needs to download an app or create an account to view it. Also, not everyone uses Google so don't use Google Docs.
The best time to email it to your guest depends on the lead time between reservation confirmation and check-in date. The average reservation is about a month in advance. If this holds true with your listing then send this message about a week after booking confirmation and well in advance of check-in. This will offset some of the panic your future guest may feel when they realize they haven't planned anything three days before check-in.
We don't send it with booking confirmation for fear of information overload. If you follow my message flow templates and strategy guide then you're sending the guest a shortlist of your favorite local recommendations upon booking confirmation. When the guest pays and reserves, this is exciting and a bit frightening for them. Help them continue to realize they made the right decision by choosing your Airbnb.
If the reservation is within the week, then I suggest you send this extra bit of information upon booking confirmation. It's likely the guest won't have enough lead time to thoroughly research the best of your city.
Example Custom Itinerary for Your Guests
Here is an example custom itinerary I created for Barranquilla, Colombia:
Create an Airbnb Travel Itinerary for Medellín
The Medellin Guru website has many articles that can be used to create an Airbnb Travel Itinerary for Medellín. For example:
You can use these article to create your own custom Airbnb travel itinerary for Medellín.
Medellin Guru's Airbnb Series
Medellin Guru now has a series of several articles about Airbnb in Colombia: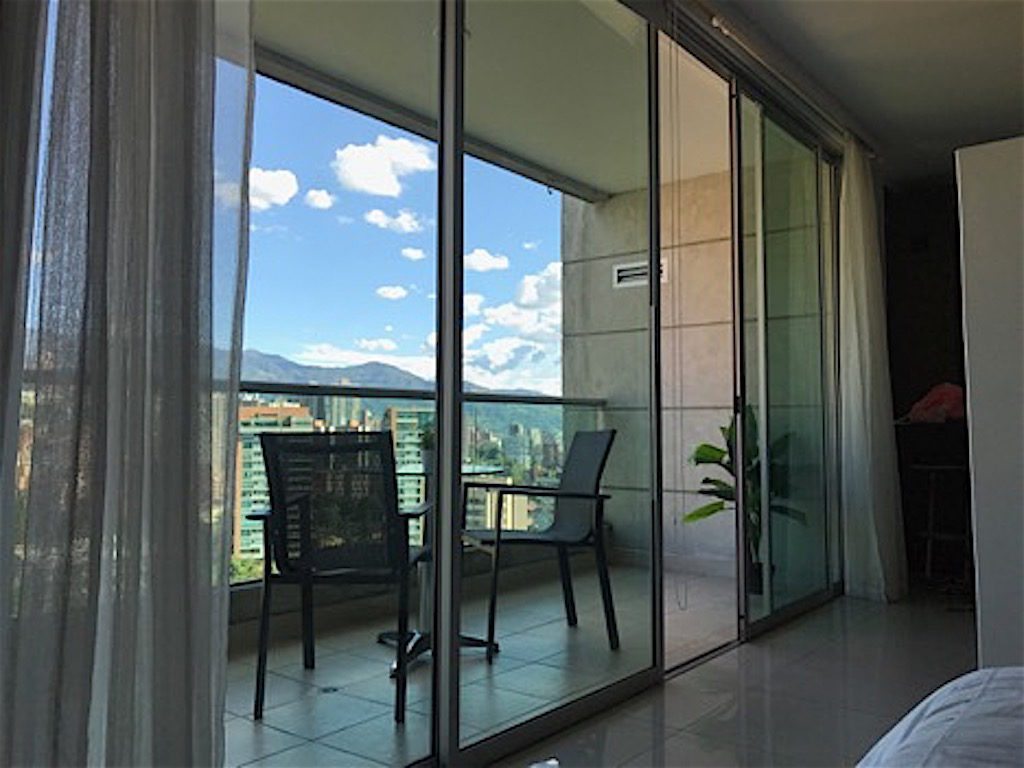 Are You Looking to Buy a Property for Airbnb Hosting in Colombia?
Medellin Guru partnered with RE/MAX Coffee Realty to offer real estate services to foreigners and Colombians interested in buying and selling properties in Medellín and Colombia.
Several Medellin Guru readers have asked about real estate and advice about buying and selling properties for Airbnb hosting. So, we partnered with RE/MAX Coffee Realty to offer reliable real estate services to readers.
We decided to partner with RE/MAX Coffee Realty for services for buying and selling real estate for several reasons:
RE/MAX is the largest real estate company in the world and is a well-known brand for foreigners.
RE/MAX is one of the largest real estate companies in Colombia with 35 offices in four cities (Medellín, Bogotá, Cali and Barranquilla). So, RE/MAX can offer real estate services to readers in several locations in Colombia.
In Colombia, RE/MAX has over 350 real estate agents including more than 70 agents in Medellín. Also, RE/MAX has agents that are bilingual and speak both English and Spanish.
RE/MAX ensures properties are not overpriced by performing a study of market property prices known as an ACM (Análisis Comparativo del Mercado).
To use this real estate partner service from RE/MAX, just click on the button below.
Buy or Sell Real Estate in Colombia with RE/MAX
Fill out a very short form and RE/MAX offers a free consultation to provide information about the local market, current pricing information and tips for buying or selling properties.
The Bottom Line: Airbnb Travel Itinerary for Your Airbnb Guests in Colombia
Offering this thoughtfully curated itinerary before your guest arrives saves them the time it would take to research activities on their own.
You can do it once, for all of your guests. Or, you can force all of your guests, who are less familiar with your city than you are, to do it.
You'll have to set aside some time to think about this. Make it a date with a local Airbnb host friend. Or bring it up at your next local community Airbnb meetup.
The primary guest may forward the itinerary to the others in their group or take all the credit themselves. All good! At the very least, it shows them you're looking out for them before they even arrive which makes you the real MVP.
Recently, I've decided to offer this as a service. You can purchase the custom itinerary where I'll ask you to fill in a form with relevant information and I'll design the PDF based on the example above.
I hope you enjoyed my contribution! To learn more about me send me a message on Instagram. If you're an Airbnb host, then visit my blog for Airbnb hosts.
Also, keep in mind becoming an Airbnb host in Colombia is not for everyone. And you can see all five of the Airbnb in Colombia articles I have written for Medellin Guru.
Bubbling over with ideas of what to include in your custom itinerary? Try making one for your future 5 guests and see if it helps you get those 5-star ratings. Do you offer an itinerary? Tell me in the comments.
Sign up for the Free Medellin Guru Newsletter – You can see all of the previous Medellin Guru weekly email newsletters and sign up here.