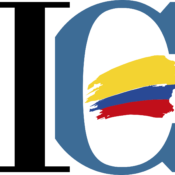 Lawyer specializing in immigration matters Colombia 🇨🇴
We're friendly, responsible and flexible, and form an experienced and trustworthy team that brings you the peace of mind you're seeking when it comes to contracting management services and setting up businesses in Colombia.
Providing an outstanding service, and seeing a smile on our client's faces in return, is what drives us to keep striving to be better people and better professionals day after day.
What do we want to achieve?
We have clients from all over the world,  and as our goal is to provide them with a first-class experience we give our all in each and every service we offer. We're passionate about the idea of creating better connections between Colombia and the rest of the world.
What characterizes our work team
Listing Amenities And Services
Business Creation Services

Real Estate Services

Visa Services
Av Poblado No 1 sur 188 Office 808 Medellín – Colombia
Opening Hours
8:00am - 1:00pm
2:00pm - 5:30pm
8:00am - 1:00pm
2:00pm - 5:30pm
8:00am - 1:00pm
2:00pm - 5:30pm
8:00am - 1:00pm
2:00pm - 5:30pm
8:00am - 1:00pm
2:00pm - 5:30pm
September 25, 2023
1:43 pm