For potential Airbnb hosts in Colombia, we provide a detailed guide covering how to get started on Airbnb in Colombia with 20 aspects you should consider.
It's hard work if you want to do it right and be in the top 20 percent of earners for your market. Being an Airbnb host in Colombia is not for everyone. Luckily, you found the articles on this website which means you want to do it right.
This guide covering how to get started on Airbnb in Colombia will accomplish a few things:
Help you decide what type of Airbnb host you want to be.
Help you ready your space for your first guest arrival
How to get set up as a host on Airbnb
How to automate many aspects of your hosting duties
How to further optimize both your online listing and the guest experience
How to protect yourself from bad Future Potential Guests
How to maximize your revenue potential
In this article, we look at 20 aspects you should consider to get started on Airbnb in Colombia.
About the Author
My name is Daniel Rusteen and I am a location-independent digital nomad having lived in 50+ cities exclusively sleeping in Airbnbs (1,500+ nights) while remotely managing Airbnb properties and helping Airbnb hosts to be successful.
I run a personal blog – dannybooboo blog and have another website to help Airbnb hosts make more money – OptimizeMyBnb.
I come from the days before the Airbnb you know today. I started working at Airbnb in 2013. I remember countless conversations with residents of San Francisco, the headquarters of Airbnb, who had no idea about the company even when it was valued at over $10 billion and 7 years old.
In the eight years that have passed since I first heard of Airbnb, I've become one of the world's best at everything Airbnb:
1. Declutter And Organize
You need to get your space Airbnb ready. This, too, is harder than it sounds. Some people seem to have a knack for this while others don't. To do this right, start off with an empty home and add only the essentials back.
Having too much 'stuff' inside your home only makes it feel smaller than it is. There are other tangible benefits to have a decluttered house, including fewer guests leaving things behind.
You are going to have amazing photos (we'll get to this) so you don't want the guest entering your home and having the feeling that the photos are much better than reality.
If you plan to use the home on a regular basis, the only thing that changes is a special area or closet with your extra things that you remove when guests are staying there. This can also double as an extra linens/cleaning supplies closet
2. Create A Flawless Check-In Process
You'll need to figure out a way for your guests to enter your home, easily and consistently upon every reservation. Preferably this can be done 24-hours a day with an electronic keypad or you can use a lockbox.
Fortunately this can be easy in Colombia as many apartment building have 24×7 porterias (doorman) who can be used for checking in.
Otherwise, you can decide to personally greet each guest upon arrival. Be careful. Even though this seems service oriented, often times a guest has just been through a day of traveling and they don't want to talk with you. There are other services out there which you can use to deliver or store keys. To find these services, search 'for Airbnb key delivery service'.
Remember, to always have a backup option. I like having a backup lockbox somewhere nearby for emergencies. This could also be used by the cleaners, maintenance workers, or emergency personnel.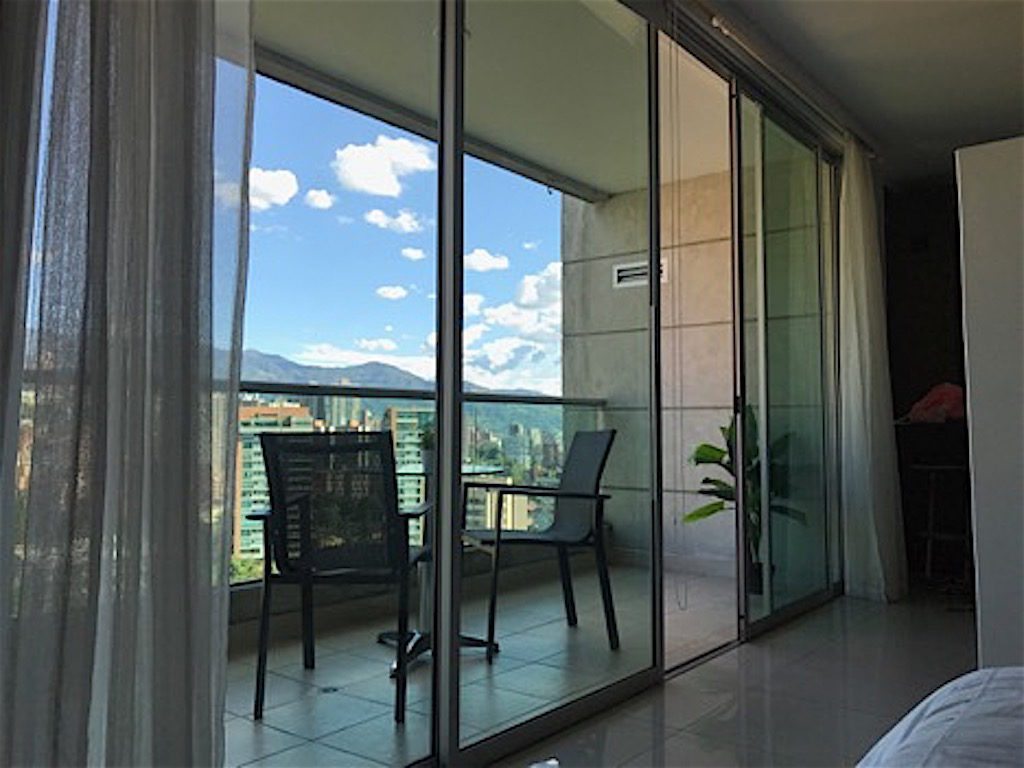 3. Purchase A Full Set Of Amenities And Consumables
You'll want to purchase items that your guest will need plus some.
A frequent question and one that you may encounter is how much consumables you should provide. Some hosts provide more than enough, others provide a starter pack. Personally, I provide more than enough, but I don't promise to restock during a month-long reservation.
None of the below items are mandatory, but I recommend getting everything from the list. There is a specific reason for everything. I've left off obvious items like a towel. Though a towel is super important…
Quiz: You're getting your space ready for your first Airbnb guest. What type of towels do you provide?
Did you take a minute to think about your answer? …think just a little bit longer about 'why' you are going to do what you are going to do…
Answer: If you haven't given much thought to this and went to the $0.99 store, then you are almost guaranteed to be an unsuccessful host.
Why?
Because this decision, though it's small one will be a great leading indicator of how you do things in the future.
If you think a towel doesn't matter and get a cheap one, you will probably not think about many things that successful hosts think about in order to make their guests vacation as seamless and pleasant as possible.
On the other hand, if you consciously thought about how this decision will affect your guests experience at your Airbnb (and how that will affect your review now which will affect your success later), then you're on the right track!
Indeed, a towel is something the guest has a lot of interaction with. It's not uncommon for the guest to take a shower upon check-in, every day, and upon check-out. I suggest you get the nicest, fluffiest, most pleasant feeling towels you can afford. Additionally, a cheap towel will need to be replaced sooner and will start to feel scratchy sooner.
However, I understand that I'm the odd man out here. People travel for food! I mean people really look forward to eating while on vacation. You do not want to disappoint them in the eats department. No chain restaurants unless it's In-N-Out (if you're from the United States, you know).
The below list is incomplete because I've already published an article on my site related to things you want to have in your Airbnb. Instead, I choose things that you may not think about as a beginning host, but will give you a big bang for your buck.
Mattress + pillow protector

To protect you from the guest who partied too hard the night before and throws up all over your unprotected mattress or the couple renting your space for a love filled weekend with blinds permanently drawn.

Hangers

Surprisingly, this common amenity is a rarity. Buy at least six per bedroom.

Full-sized iron + ironing board
Hair dryer
International power adapter

This is one of the items that put you above the rest. If you're worried about theft, put it in a closet and tell only the guests who ask for it. At the end of the day, everything will get lost, stolen, or broken by your guest, cleaners, maintenance and your nightly rate should be high enough to include these costs. Don't nickel and dime your guest and lose a 5-star review.

A full set of kitchen amenities

Most places skimp on this part of the hosting process. Especially if you want longer-term bookings (fewer turnovers), be sure to get a full set to include a strainer, cutting board, pan, and pot covers, can opener, etc.

Laundry detergent

Do not provide a washer without detergent.

Coffee maker
Wine opener
Fan
Netflix subscription
Wi-fi extender
Ice trays

And make sure your cleaners fill them up before each reservation.

One soft and one firm pillow per guest
4. Hire A Cleaning Team Or Purchase Cleaning Supplies
If you clean yourself, and I recommend you do so for the first couple of months, you'll want to purchase cleaning supplies.
If you hire a cleaning team or an Airbnb property manager, you won't have to worry about this. You'll only want to create a space in your home to store the supplies.
The difficult part is finding and hiring a good cleaning company or property management company. But, as it relates to cleaners, ensure they have a vacation rental or hotel cleaning experience as it's a very different job description than a traditional home cleaning. Your cleaner needs to be prompt, check for damage/theft, left behind guest items, refill consumables, deal with stains, and more.
Don't go budget on your cleaning team. Instead, opt for the premium team.
When you do, you must give them 100 percent responsibility over the cleaning process. That means, if the guest ruins a comforter, the cleaning team must replace it. The only communication you should have with your cleaner is sending them reservation information so they know when they need to clean (which can be automated quite easily).
5. Restocking Consumables
You, your cleaner, emergency contact, or property management company will take care of this.
If you live on-site, it makes sense for you to do this, at least in the beginning.
If not, then I recommend you either have the cleaners do this (you'll have to pay extra) or stock 3+ months worth of consumables in the house for the cleaners to replenish as part of their job. The cleaners will tell you when the supply closet gets to 20% for any item at which point you will add more to the supply close.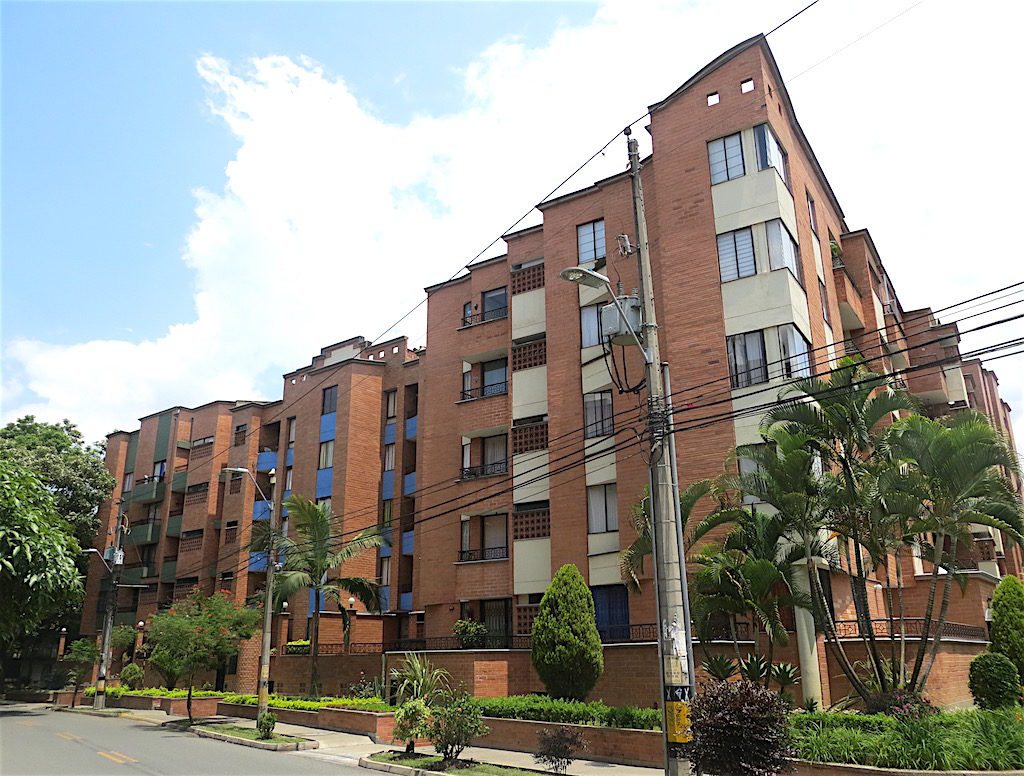 6. Find A Residential Professional Photographer
This is the last step after you ready your house and before you put it online. You have a few options.
First, you can take photos with your smartphone. Most smartphones take pretty good photos so this is an option for most of us. I found this neat course that teaches you how to effectively use your camera phone to take professional looking photos.
Second, you can hire a professional interior residential photographer.
Third, you can purchase professional photography through Airbnb. This is usually more expensive, but as it's done through the website, it's frictionless. However, these photographs are no better than getting photos from a non-Airbnb affiliated photographer.
If there is one area that will define your online success, photos are it. Take this seriously and don't screw it up.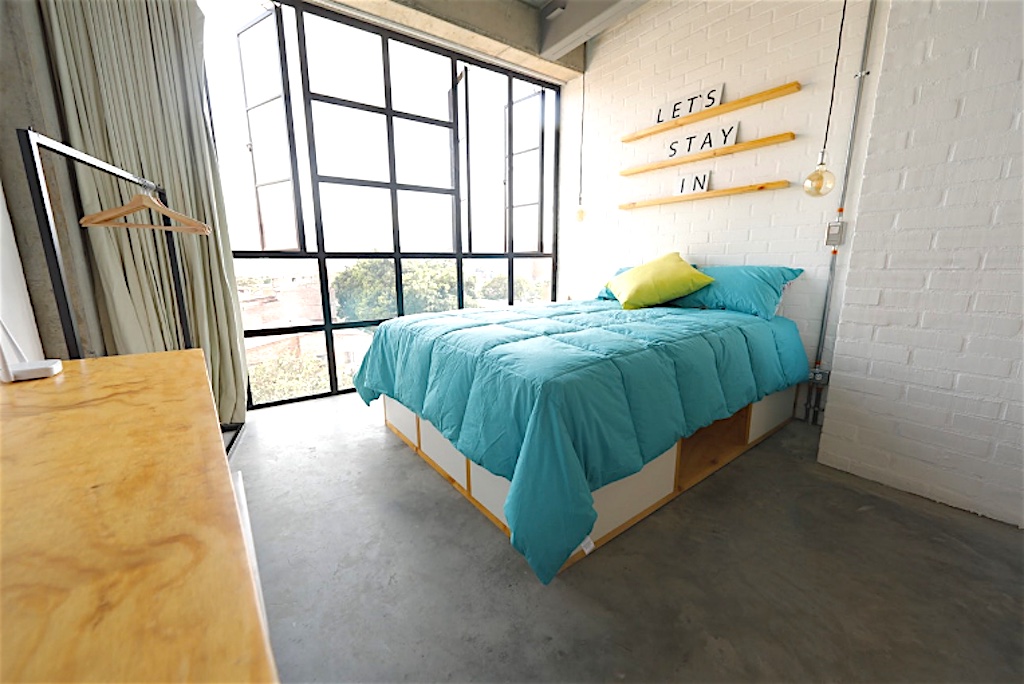 7. Create Your Host Profile And Optimized Airbnb Listing
First, you'll want to create your Airbnb host profile including verifying your identity.
If you haven't already, sign up for Airbnb now.
There's a good reason for that. Airbnb is in the business of making it very easy for you to become a host (ie earn Airbnb money). I think they've done a fine job here.
After you create your listing, do NOT activate it until you are ready to accept guests or no more than 1 month away from this time. Ideally, you make your listing live 1-3 weeks before you are ready to accept your first guest. This is because, on average, most reservations are coming right around 30 days out.
8. Emergency Contact
This is like insurance. Hopefully, you will never use it, but it's a must. An emergency contact is one person the guest can get in touch with for any urgent issue that needs to be dealt with ASAP.
This person needs to be available 24×7. It can be you, your cleaner, your trusted friend, your neighbor, anyone who meets the above criteria: available and reachable 24×7.
If you have everything figured out, which you will within the first couple months, this person will never be called except in the case of a true emergency where you'd want to know ASAP anyways, like a fire or theft.
You want to let the guest know who this person is. You also want to be clear that this person is ONLY for emergencies and that all else should be communicated through Airbnb or whatever your system becomes.
9. Understand That Guests Do Not Read
This is something you're going to learn for yourself very quickly, but I feel if I set your expectations early, you will be less frustrated when you experience it.
Don't do what most hosts do and repeat yourself by adding more text. Counterintuitively, this worsens the problem. Respect your guest's attention at all times.
The way to combat these non-reading guests is to put a phrase somewhere towards the end of your listing text and request the guest to type the secret word or phrase with their initial request. For additional details, read my very first blog post.
10. Create A Floor Plan
If you rent anything besides a room, I strongly suggest creating a floor plan. This perfectly sets you guest expectations. Mismanaged expectations result in negative reviews.
You have two options. The first option is free and can be created at FloorPlanner.com.
Or, you can purchase a custom, hand-drawn floor plan that matches exactly your Airbnb listing from my website. I have these on all of my listings.
11. Automate Your Messages
The reservation process, as you'll soon find out, is consistent. That means you'll end up saying the same things over and over again. This does not add to the guest experience, in fact, it decreases the guest experience because they have to ask you these basic questions and wait for your response.
Instead, you can fully automate this part of your hosting.
You have a few options. All Airbnb property management software like Guesty or Guestbook will have this feature available with all plans.
I use and highly recommend Smartbnb. Though it's not a full-service PMS, if you are a host with just a few properties, this is very sufficient.
12. How To Identify Bad Guests Before They Book
If you want to minimize your headaches then you need to quickly become an expert at spotting unworthy guests. It's quite easy to do and comes down to two things:
Content of message
Completion of profile
If the profile is incomplete, you simply ask the guest to complete it and tell them why you want them to do this. An incomplete profile is one without a photo, without text, without a verified ID, etc.
We have a separate article about how to identify problem Airbnb guests before they book.
13. Identify Parties Before They Happen
There is an ever-present risk of guests throwing parties, or simply being loud after a night of drinking. First, you should be friends with your neighbor and let them know what you're doing and why. Most people are ok with Airbnb, though I've come into contact with a few unreasonable neighbors who just seemed unwilling to cooperate. That's when you hire the mafia to take care of them. Kidding.
Even though Airbnb rentals are no more subject to party animals than the occasional party thrown by a long term renter, you still want to minimize this risk.
Even good guests are allowed to get rowdy sometimes. But, we have a secondary line of defense for these instances. They're called noise monitors. They record either noise in the form of decibel levels or the number of devices connected to the wifi network. Either way, they are designed to pre-emptively alert you to an impending party.
14. Create A Digital Guidebook
One of the best things you can do to increase guest satisfaction and automate your time in answering common guest questions is to create a digital guidebook. This is a webpage (preferable) or application that contains relevant information the guest needs for check-in and while at your property.
This is so important because of timing. If the guest books a month in advance, you do not want to send them check-in, wifi, and parking information upon reservation confirmation. At this point in time, the information is irrelevant.
This is doubly true if you have a really important house rule they must follow. If you tell them a month before check-in, they will forget. Instead, this should be communicated near the actual check-in date.
15. Manage Your Nightly Rate And Calendar With A Third-Party Pricing Partner
When it comes to pricing your Airbnb listing, you have a few options.
First Option: You can set it and forget it. One price for the entire year.
Second Option: You can use Airbnb's Smart Pricing built directly into the platform.
Third Option: You can manually adjust your prices to account for weekends, seasonality, events, etc.
Fourth Option: You can connect to a third-party pricing partner and automate most of it.
I recommend you do the fourth option. And I recommend you use PriceLabs. In addition to being available worldwide, they are the best.
A quick disclaimer: none of these tools are perfect, but neither are you. Many hosts insist on manually pricing their listing because they know their market better than anyone else. While this is true, the process of doing this will take many dozens of hours in the year. It's simply not worth it. Plus, you're human. You will make mistakes.
I opt to automate this process and keep my eye on occupancy to adjust my base price within Pricelabs which affects the entire available calendar.
16. Respond To Guest Reviews
As you found this article, you're going to be an awesome host who receives lengthy Airbnb reviews (the length of the review does affect your search rank).
But, we learned above that guests don't read. That means they're going to miss out on the praise from prior guests. Bummer.
Additionally, if you respond to positive reviews, then you can also respond to the negative review you will eventually receive without calling added attention to it.
17. How Many Vacation Rental Platforms Should You List On?
One. Maybe, two. It's counterintuitive, right?
But, think about it. If you list on five vacation rental platforms, that means you need to find tools that integrate with five vacation rental platforms and you need to create five accounts and do everything five times.
What that means is you will be a mediocre host on five platforms rather than an epic host on one platform.
The argument to list on a second platform is if your area is niche. If it is a family retreat vacation, a spiritual yoga thing, a destination for chef's, etc. then you may consider listing on the vacation rental platform that these folks use.
If you simply want to list on another big site like booking.com, then I suggest you only open your calendar on the second platform to the next 30 days only. You don't need a booking on an alternate platform three months out. Just use it as a sort of extra insurance for unbooked and near-term days that are increasingly less likely to be booked the closer they get.
You can also consider creating your own website. This is very individual. Only do this if you know it will be of benefit. If you are simply wondering if this would be a good idea, do not do it. Creating a website takes time and money and, most of the time, it's not worth it.
18. Should You Accept Pets?
Ultimately, this is a personal decision. But, consider the upside. Many guests travel with their pets. Not many hosts allow pets. If you're a host who allows pets, you are widening the pool of future potential guests.
I find that listings which allow pets have a higher occupancy because of the severely restricted amount of listings that accept pets.
19. Should You Allow Events At Your Space?
Similarly to your decision as to whether or not to allow pets, it is a personal choice as to whether or not you allow events. But, before you go with the almost automatic 'no' response on Airbnb, consider the following.
In addition to widening the pool of available FPGs, there are other benefits. Most events are professional operations. This means they are going to be extremely careful with your stuff. They've done this before and have processes around making the experience as smooth as possible for you (ie replacing any moved furniture).
They will pay a higher rate and they will not sleep in your space. Many events are held mid-day. Sometimes it can be an evening event, but they never sleep in your space except in the case of some company off-sites which are not really events anyways. They are meetings.
Keep in mind that you will have additional folks in your home above your max occupancy, typically.
20. Consider Getting Extra Airbnb Insurance
Airbnb does have their own insurance and I've had many interactions with them from a $50 broken lockbox in 2013 to a $6,000 cracked marble table in 2017. All but one of the cases have been reimbursed.
As a side note, I no longer and recommend that you never submit a claim for less than $100. To nickel-and-dime your guest at the expense of your reviews is a bad idea. And, you better understand that Airbnb is around to make a profit. They keep records of all the interactions you have with the company. If you start making $50 claims every other week, you will simply be blanketed denied. Save Airbnb insurance for large claims.
Even better, consider getting third-party Airbnb insurance. I've researched many of the top providers and I recommend (though I have never used) Proper Insure.
Medellin Guru's Airbnb Series
Medellin Guru now has a series of several articles about Airbnb in Colombia:

Are You Looking to Buy a Property for Airbnb Hosting in Colombia?
Medellin Guru partnered with RE/MAX Coffee Realty to offer real estate services to foreigners and Colombians interested in buying and selling properties in Medellín and Colombia.
Several Medellin Guru readers have asked about real estate and advice about buying and selling properties for Airbnb hosting. So, we partnered with RE/MAX Coffee Realty to offer reliable real estate services to readers.
We decided to partner with RE/MAX Coffee Realty for services for buying and selling real estate for several reasons:
RE/MAX is the largest real estate company in the world and is a well-known brand for foreigners.
RE/MAX is one of the largest real estate companies in Colombia with 35 offices in four cities (Medellín, Bogotá, Cali and Barranquilla). So, RE/MAX can offer real estate services to readers in several locations in Colombia.
In Colombia, RE/MAX has over 350 real estate agents including more than 70 agents in Medellín. Also, RE/MAX has agents that are bilingual and speak both English and Spanish.
RE/MAX ensures properties are not overpriced by performing a study of market property prices known as an ACM (Análisis Comparativo del Mercado).
To use this real estate partner service from RE/MAX, just click on the button below.
Buy or Sell Real Estate in Colombia with RE/MAX
Fill out a very short form and RE/MAX offers a free consultation to provide information about the local market, current pricing information and tips for buying or selling properties.
The Bottom Line: How to Get Started on Airbnb in Colombia: A Guide
Although the above and the last article seem difficult, almost unmanageable, the point is that you are doing everything from the start instead of figuring it out on the way. You don't have to do any of the above right away. You can start with low-quality photos. You can first hire a bad cleaning team, then realize you need to pay top dollar to rid yourself of the myriad of cleaning issues. I've done it. I've been a host of many properties, I'm a property manager, I've worked for a property management company with 70+ Airbnbs. I've seen it all.
It's a bit more complicated than you thought, right? It's like poker. You can learn to play in 5 minutes, but you can spend a lifetime improving to master the sport.
I've provided you with an information overload in this article. It is my hope that you will save this post and refer back to it. You do not need to take everything in at once, nor should you.
If it doesn't immediately make sense, then wait until it does. Trying to cram extra information into your head when your brain doesn't yet understand it's usefulness is like trying to understand a foreign language with no practice. Your brain does not recognize the new sounds and deems it unnecessary. You forget it as soon as you heard it. No different from the information in this post. Take it slow.
I hope you enjoyed my contribution! To learn more about me send me a message on Instagram. If you're an Airbnb host, then visit my blog for Airbnb hosts.
Also, keep in mind becoming an Airbnb host in Colombia is not for everyone. And you can see all of the Airbnb in Colombia articles I have written for Medellin Guru.
Sign up for the Free Medellin Guru Newsletter – You can see all of the previous Medellin Guru weekly email newsletters and sign up here.