Hi I'm Jeff Paschke.  I'm an expat originally from the U.S. currently living in Medellín, Colombia, which is known as the "city of eternal spring". I have lived here for over eight years and I am married to a Colombia with a baby.
Welcome to our travel blog about Medellín and Colombia that was launched in July 2017. This is where I and additional writers share entertaining stories; cover the best places; provide useful travel tips, living tips, retirement tips and relocation tips; offer amazing photos and sometimes fun-filled adventures in Medellín and the rest of Colombia.
I previously wrote for the Medellin Living travel blog for three years about my experiences living in Medellín.  And I was the editor of that site for the first half of 2017.  During this period of three years, I helped countless expats by writing popular articles, answering questions and meeting 100s of expats.  So, thousands of people over the past few years have used my advice about Medellín.
I decided it was time to start my own website, where I can control everything and offer more to readers.  So, welcome to a travel blog about Medellín that was launched on July 20, 2017 – MedellinGuru.com with the help of my Colombian wife.
For more about my story you can read:
Medellin Guru Writers Plus a Photographer!
This is not intended to be a one-person travel blog like most of the travel blogs in Colombia. A total of over 15 different writers have published articles on the Medellín Guru site including a couple of photographers, including: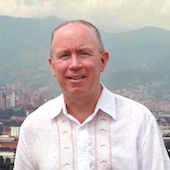 About Jeff Paschke
Jeff is the founder and editor-in-chief of Medellin Guru. He first discovered Colombia back in 2006 and has traveled to all the major cities in Colombia. Jeff is fortunate to have lived over eight years in Medellín. He has traveled to over 40 countries and hasn't found a place he prefers living more than Medellín.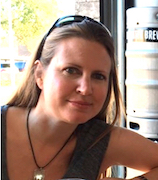 About Gwendolyn DeSilva
A native of Glasgow, Missouri, USA, Gwendolyn has lived most of her adult life abroad including long stints in London, England and Daegu, South Korea. In 2014, she left a successful career in investment banking to pursue her passion for travel. Her search for a more location independent career has led her to teaching English online to Chinese kids. In her spare time, she keeps a blog entitled 'Memories Not Material Things' that provides practical advice to other over 40 adventurers thinking of embarking into the digital nomad world. Follow Gwendolyn on Facebook or read her blog here.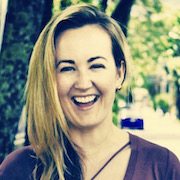 About Stephanie Linder
Originally from Chicago, USA, Stephanie Linder recently left the corporate world behind for digital nomad freedom. Her love for all things Spanish and salsa led her to Medellin where she's quickly become accustomed to the spring like weather, with no plans to return to harsh Chicago winters. Currently, she runs a blog titled "Lost In Linderland" while also managing multiple freelance writing projects (including writing for Medellin Guru). Follow Stephanie along on Instagram.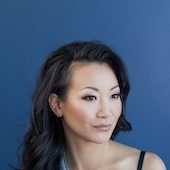 About Alice Ko
Alice Ko is the Managing Director of Pivot Six, a remote agency of marketing and creative professionals. This Vancouverite worked in finance and fashion before 'pivoting' and launching her own business consultancy. She has lived and worked in Beijing, New York City, and is most recently a digital nomad in Medellín. When she's not busy learning Spanish, working out, or documenting exotic fruit finds, she can be found talking about blockchain, wellness, and longevity. Her motto: always be changing. Follow her adventures and contact her via Instagram.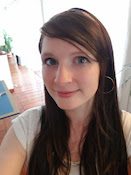 About Roisin Mulligan
Originally from Ireland, Roisin has been traveling since the age of 18. She has visited 45 countries and lived in 8, including China, Bolivia, Germany and the U.S. Having spent the last year and a half in Bogotá, she has optimistically left her umbrella behind and is happy to call Medellín her new home. Roisin is an avid writer, runner and ukulele player, and is always happy to meet up with those who share her interests. You can follow her blog at http://adventuresofsheen.com/ or via Instagram.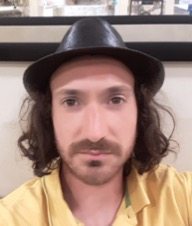 About Antoine Barthelemy
Antoine is originally from France but in his early twenties he moved to London, England. That's when his passion for travel and photography came along. Originally a tennis teacher, he embarked on different adventure to fill his thirst for adventure and travel. Antoine has been teaching English in Medellin. You can also visit his social medias channels like Instagram or Facebook.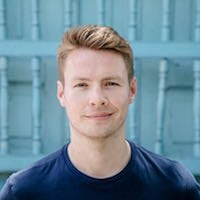 About Steve Dillon
Steve is the Co-Founder of Other Way Round, a culturally immersive travel group bringing together small groups of like-minded travelers and shares with them an off the beaten track, adventurous, insiders experience of traveling in Colombia. Steve started Other Way Round with his Colombian wife Marcela. Their mission is to help show the world the real and authentic Colombia, while also using their tour group to help drive positive change in Colombia. They currently offer 3 trips including 1 Week in Medellín, 8 Days in Cartagena and Bogotá and a Colombia All-In-One tour.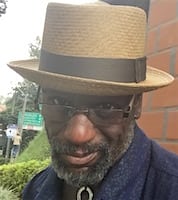 About Greggo Amos
Originally from the Bronx, New York, Greggo has lived in Colombia for 5 years. He first lived in Manizales before moving to Medellín. He writes for the blog, GrupoAmos on Colombia.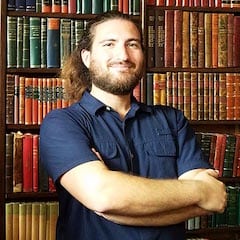 About Paul Drecksler
Paul has been traveling for 5+ years and is never in a hurry, often spending several months at a time in a new city or country, including 4 months Medellin, a city which captured his heart. He founded TravelisLife.org in Dec 2015 because he believes that traveling is good for your soul and good for the world. Watch his latest videos on Facebook.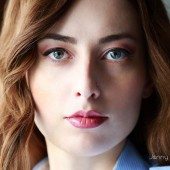 About Jenny Bojinova
Jenny gave up the corporate world to pursue her passion in Photography. She grew up in Bulgaria and she was educated at Cambridge, UK and Italy. She has worked within the IT industry in Bulgaria, India and Netherlands. Ever since her childhood Jenny has been traveling far from home and taking pictures as a hobby. At the moment, Jenny is based in Bogotá, Colombia and many be happy to offer her services as a Photographer.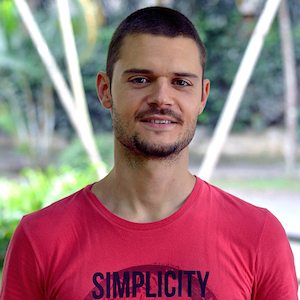 About Jonathan Magnin
Jonathan Magnin is a digital nomad trying to support the human transformation by inspiring people to find their purpose. He also supports small businesses by creating affordable (and awesome) animated explainer videos.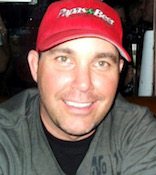 About Jason Turner
Originally from California. Jason has been Living in Medellin since early 2017 on a Pension Visa. He has multiple degrees from multiple Universities. Jason visited several other locations before making his home here in Medellín, Colombia.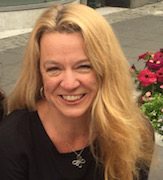 About Amanda O'Brien
Amanda runs the travel blog https://theboutiqueadventurer.com/. After 20 years in marketing and visiting over 80 countries in her 5 weeks off each year she decided to combine her skills with what she loved and start a travel blog. The blog focuses on adventurous activities and destinations but usually ends up in a hotel with a high thread count on the sheets. The blog is designed for travelers who are over 35 and is often focused on solo travel. You can follow Amanda on Facebook.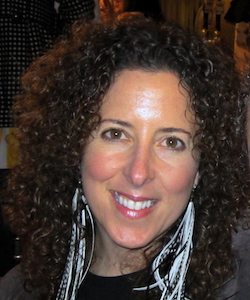 About Sonja Bricker
Sonja is from Whidbey Island, Washington. She has traveled to 46 countries but never wanted to settle down in any of them until she discovered Medellin. She is currently living here in Medellín temporarily until she figures out how to be a permanent resident.
We no longer are looking for additional writers for the Medellin Guru website.
How Medellin Guru Does Things Differently
What is different about MedellinGuru.com than many other travel blogs? Unlike many other travel blogs, you won't find advertising, sponsored content or paid trips on this site.
Every company, place, restaurant, tourist spot, transportation company or attraction covered on this site has been personally visited or used by me or one of the other writers on this site or guest writers. And we pay our own way. Unlike many other websites, we only feature companies and places we use and/or are frequented by other expats – not ones that have paid us for advertising or paid for us to write a sponsored article.
However, we do plan to use affiliate marketing on this site to help pay for writers and other costs of this site. So, when we share things like our favorite travel gear, photography equipment, travel guide books and travel sites with you on this site, we include special affiliate links.
This means if you decide to click through and purchase something via a link on this site, Medellin Guru receives a small commission and you support this site. This is at no additional cost to you. The price remains the same, whether you use an affiliate link on this site or not.
Also, we only recommend affiliated products and services we actually have used at one time or another or have been recommended to us by other satisfied expat customers we trust.
We maintain our editorial control and independence for individual articles.
Amazon Affiliate Disclosure
There are links on this site that can be defined as "affiliate links". This means that we may receive a small commission (at no cost to you) if you subscribe or purchase something through the links provided.
Medellin Guru is a participant in the Amazon Services LLC Associates Program, an affiliate advertising program designed to provide a means for website owners to earn advertising fees by advertising and linking to amazon.com and any other website that may be affiliated with Amazon Service LLC Associates Program.
Also, we have partnerships that are affiliate relationships (like the Amazon affiliate program). If you use these partner services, Medellin Guru receives a small commission and you support the website. This is at no additional cost to you. The price remains the same, whether you use a button or affiliate link on this website or not.
We partnered to offer visa, health insurance, real estate  and Spanish school services to foreigners to help with relocation:
About the Medellin Guru Logo
The logo for Medellin Guru was designed by a designer at 99designs.com.  Through 99designs I was able to launch a design competition, from which I received over 90 different logo designs.
According to the designer, the intent of the design is for people to see the "M" of Medellín, which in turn represents the beautiful mountains that surround this Colombian valley with the rising sun that represents the warmth of the city. The word GURU in blue is intended to represent confidence, knowledge and experience.
This logo and site name tells you that I'm some sort of "guru". While I don't claim to have answers to every question, I'm happy to share what I have learned over the past 7+ years as an expat living in Medellín, traveling throughout Colombia for over 10 years and helping thousands of expats during this time.
I also am bringing the experiences of many other expats (additional gurus) via additional writers on this site as well as planning regular expat interviews.
Medellin Guru Sponsors
Medellin Guru now has sponsors. We currently have eight sponsors:
Darrell and Diana Reamer
David Williams
Mary Johnson
Charlie
Anonymous
Anonymous
Anonymous
If you are interested in becoming a sponsor, see our article about
Medellin Guru on Patreon
with our different membership levels.
No Sugar-Coating
Medellín tends to be portrayed by some of the retirement publications through rose-colored glasses.  On this site, there is no sugar-coating.  We cover both the positives and negatives about living in and traveling to Medellín and the rest of Colombia.
We have absolutely no advertising or sponsored posts on this website, so we tell it how we see it.
Thanks for Reading Medellin Guru!
Sign up for our weekly Medellín Guru Newsletter. Five reasons to subscribe:
It's completely free!
Receive updates on our latest adventures in Medellín and Colombia, travel advice, expat tips, recommendations of the best places as well as some information you won't find on this Travel Blog.
Your inbox won't be bombarded, we only send updates about once a week.
Your contact information won't be shared with anyone. 100 percent no spam guarantee! We hate spammers as much as you do.
Subscribing is worth at least trying. If you decide you don't like it, you can unsubscribe with one click.
You can sign up for our weekly Medellin Guru email newsletter at the bottom right of any page on this site, if you are on a computer. Or if you are on a mobile device (phone or tablet) a popup will appear in about 12 seconds on any page.
In addition, you can see all of the previous Medellin Guru weekly email newsletters here and subscribe on the left of that site.
Let's Connect! Follow Us on Social Media!