Cannabis is illegal in Colombia for public consumption and commercial sale. But there are exceptions for medical and personal use.
Several Medellin Guru readers have asked about Colombia's laws about cannabis. In addition, we have received many other legal questions from readers.
So, we are starting a new series on this website about legal issues in Colombia. And lawyers from the Cuadro Legal law firm in Medellín are helping with these legal articles.
Note the above photo is of Clever Leaves' medical cannabis cultivation in Colombia, photo courtesy of Clever Leaves.
Medical and Recreational Cannabis – What is Legal in Colombia?
In 2015, President Juan Santos signed legislation that legalized medical cannabis production for domestic use and exports. Medical cannabis patients in Colombia need a prescription from a doctor. And clearly this law that permits the use of medical cannabis in Colombia does not permit recreational use.
However, in 2012 the Colombian government legalized the possession of up to 20 grams (0.7 ounces) of cannabis for personal use. And in 2015, the Colombian Supreme Court ruled that it is legal for any individual to grow up to 20 personal use cannabis plants. But this doesn't mean you can grow and sell, it is only for personal use.
In addition, President Ivan Duque signed Decree 1844 in late 2018, which bans people from carrying even small amounts of marijuana in public. This is even though the counts have said such possession shouldn't be punished.
Also, in June 2019, Colombia's Constitutional Court ruled that portions of President Iván Duque's Police Code, which banned public cannabis consumption among other things is unconstitutional. The court decision means that people are again allowed to smoke pot and drink beer in public, according to the constitution. President Ivan Duque said he "accepts and respects" the ruling.
In addition, Duque said the police would continue to confiscate drugs and impose penalties on those carrying drugs.
The decree in 2018 enables Colombian police to search people and confiscate any drugs they have on them including marijuana. Offenders can also be fined up to 208,000 pesos or less if a class is taken. But there are no criminal consequences for possession of up to 20 grams (0.7 ounces).
Finally, Decree 811 of 2021 made visible uses of cannabis, in addition to medicinal ones, such as the manufacture of fibers, beverages, food, biofuels and dietary supplements, which could be produced in the country.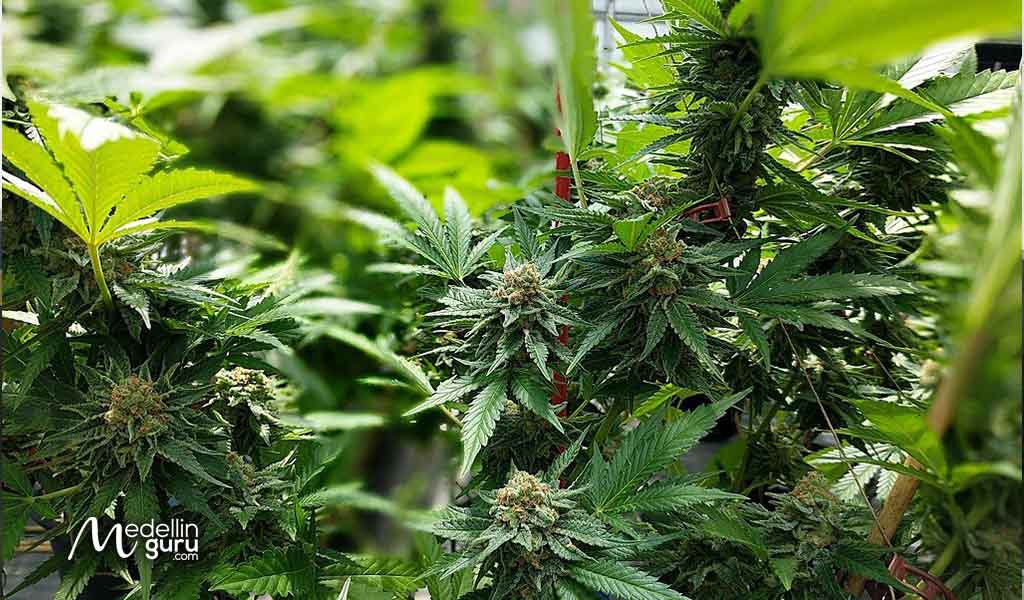 Penalties in Colombia for Possession and Trafficking
So, what happens if you are caught carrying more than 20 grams of marijuana in Colombia? Or are caught selling marijuana?
If you a caught with over 20 grams (0.7 ounces) of marijuana or are found selling marijuana, the police can arrest and can prosecute. In Colombia, the maximum penalty for drug trafficking is 30 years. This is higher than the maximum penalty for rape.
If caught with under 1,000 grams of marijuana the penalty can be 1 to 3 years in jail. And for under 10,000 grams the penalty can be 4 to 12 years in jail.
The bottom line is if you are caught for possession or trafficking drugs in Colombia you can spend a long time in a very unpleasant prison. And Colombian police reportedly make several arrests a day at the airports in Colombia, catching many foreigners with drugs.
Also, about 15 percent of people in jail in Colombia are in jail for having committed drug-related crimes (trafficking, manufacture or possession).
Medical Cannabis – Why Colombia?
In 2018, Colombia obtained for the second consecutive year a quota of 40.5 tons to legally produce cannabis for medical purposes. This is equivalent to 44 percent of the production of that year authorized by the International Board for the Control of Narcotic Drugs (INCB).
Colombia potentially could become the largest producer of medical cannabis in the world. In time, some have estimated that the Colombia could capture as much as one-fifth of the global market for medical cannabis estimated to be worth $40 billion a year.
This is a huge opportunity, as one-fifth of $40 billion is $8 billion, which is more than current Colombian exports of coal or is more than Colombian exports of flowers and coffee combined.
In addition, Colombia and Medellín have a unique attraction for cultivation thanks to its optimal climatic conditions and much lower costs. So, countries such as Canada have shown a strong interest in producing cannabis in Colombia.
Investors have reportedly poured about $600 million USD in medical cannabis, including farms and laboratories of by-products in about three years. Currently, there are 160 companies with licenses operating in 22 of Colombia's 32 departments
According to the consultancy firm Crop America, a gram of cannabis flower costs between $0.50 and $0.80 USD to produce in Colombia. And in Canada it can cost $2.10 USD. But some producers in Colombia claim even lower costs.
Colombian-Canadian company Pharmacielo says the country's strong sunlight, fertile soil and the 12-hour day and night cycle makes this country the best place in the world to grow cannabis. According to Pharmacielo, their producing costs per gram of dry flower are $0.04 USD. While in Canada, the cheapest any produced has claimed in $0.95 USD.
Colombian think tank Fedesarrollo expects to see export revenues from the cannabis industry bringing in $109 million USD in 2020 and forecasts growth to $800 million USD in 2025
Note that medical cannabis production in Colombia does not produce smokable marijuana but focuses on oils, creams and inhalers produced in laboratories and personalized by prescription to each patient.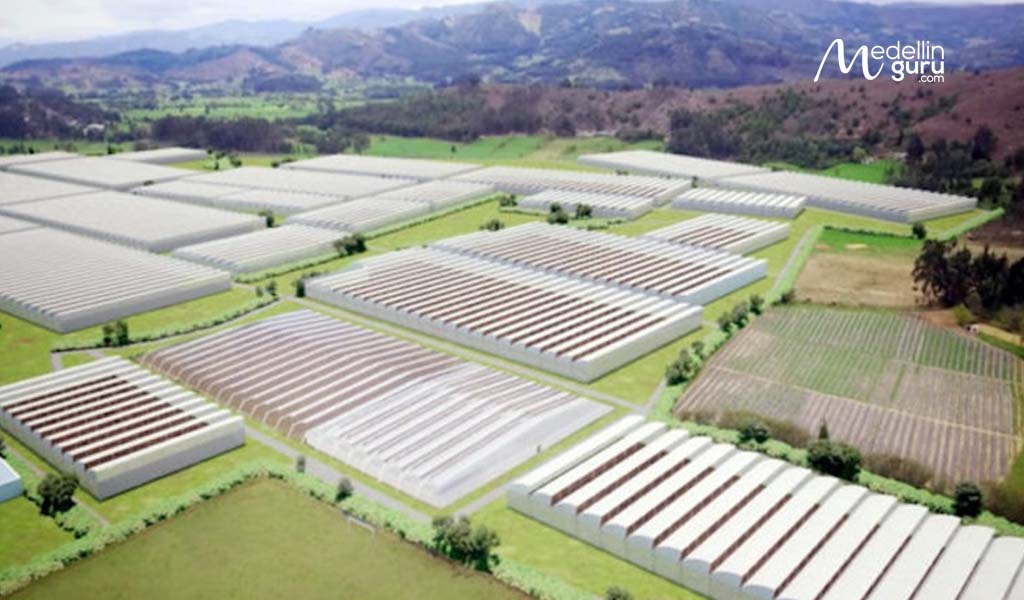 Clever Leaves – the First Company to Export to Canada

Clever Leaves was the first Colombian company to receive approval – from Health Canada and the Colombian National Narcotics Fund – to export medical cannabis from Colombia to Canada.
The company is currently cultivating medical cannabis in the first phase of a 1.5 million square foot agricultural production facility.
By the end of 2018, Clever Leaves was operating 5 hectares of cultivation. And the company has a goal of operating on over 100 hectares by 2023, which will reportedly make it the world's largest medical cannabis grower.
Clever leaves is backed by the investment fund Northern Swan, which has raised almost $100 million USD for portfolio companies like Clever Leaves.
Other Companies Starting Production in Colombia
Other companies starting cannabis production in Colombia include the well-funded private outfit Grupo Flor and small publicly-held companies like PharmaCielo (PHCEF) and Khiron Life Sciences (KHRNF).
Also, some big marijuana companies are reportedly hedging their bets with investments in Colombia including Canopy Growth, Aurora, Aphria (APHA) and Cronos Group (CRON).
Medical Cannabis: Colombia's Laws and Regulations
In Colombia, there are several regulations in the field of law for medical cannabis. Law 1787 of 2016 is one of the main laws on this topic, which regulates access to cannabis for medicinal and scientific purposes in Colombia.
This law permits the cultivation of plants, the manufacture of cannabis products and the use of seeds as long as their purpose is medicinal or scientific.
In addition, the activities related to this last aspect, such as marketing, exporting and storing, are also allowed and regulated by the legal system, so it is necessary to have a lawyer who understands the regulations in Colombia.
What is Medical Cannabis Used For?
There is a growing amount of scientific evidence that demonstrates the effectiveness of cannabis use in treating several symptoms or discomforts caused by diseases or chronic pain.
For example, the side effects of chemotherapy or advanced epilepsy attacks that resist traditional medications, have a higher improvement rate with the use of medical cannabis.
This cannabis used for medical purposes must be free of impurities. And it's important to know exactly how many milligrams of the active ingredient are present in each milliliter of extract.
People who use this as a treatment for diseases or unfavorable health conditions need a specific amount that helps them to control their symptoms and improve their quality of life.
With medical cannabis, use does not increase with time, as is the case of recreational cannabis. And doses are defined by a doctor with a specific amount assigned to each person depending on their particularities.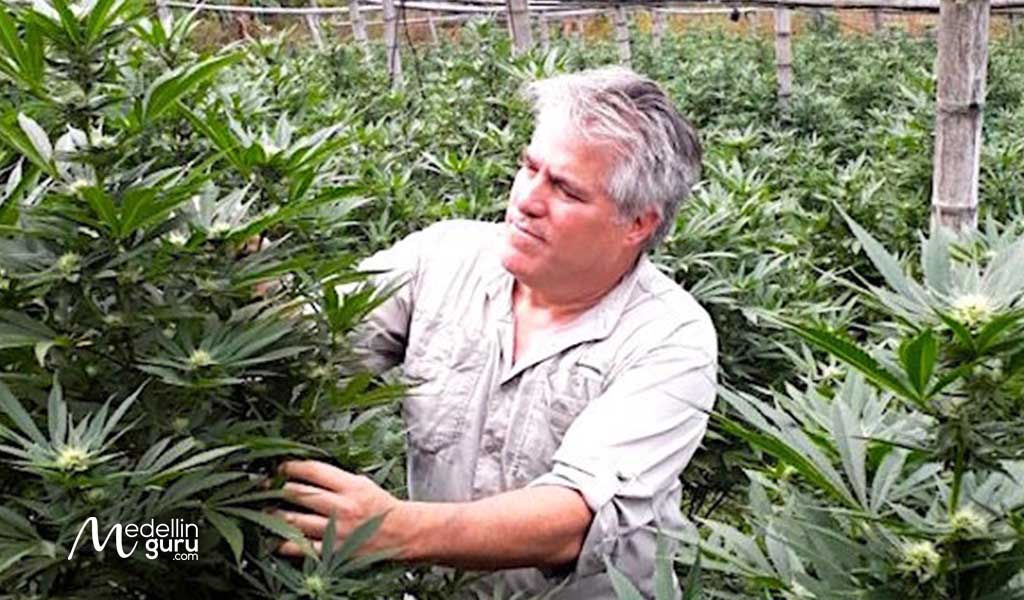 Requirements for Producing Medical Cannabis in Colombia
Different people, whether natural or legal, native or foreigners, residing in Colombia, who are interested in projects for medicinal or scientific purposes must request and obtain a license for the manufacture of products derived from cannabis prior to the start of these activities. And this license is processed by the Ministry of Health and Social Protection.
Also, for the cultivation of cannabis and the use of seeds, licenses are processed by the Ministry of Justice and Law.
These licenses are not transferable and are granted for a term of five years. And licenses are subject to renewal as many times as necessary. Furthermore, we recommend using a lawyer with knowledge in the subject, who can perform the process more efficiently.
In addition, there are additional requirements for holders of licenses. For example, the use of seeds needs to be registered with the Colombian Institute of Agriculture (ICA). To trade restricted seeds or plants, a company must register with ICA and this process can take multiple years as regulators evaluate the compounds from the field to final product.
In addition, for the manufacture of derivatives it is necessary to get a certification issued by the National Institute of Drug and Food Surveillance (INVIMA).
Entrepreneurs who are interested in obtaining an authorization for the development of cannabis must apply and support it with studies about the market and its demand. And the Colombian government evaluates the application through technical groups and approves each application completely or partially.
The Bottom Line: Colombia Cannabis – Recreational and Medical

Cannabis is illegal in Colombia for public consumption and commercial sale. But there are exceptions for medical and personal use.
To use medical cannabis in Colombia requires a prescription from a doctor. And for personal use this is limited to possession of 20 grams of cannabis and the ability to grow up to 20 personal use cannabis plants.
However, with a new decree in late 2018, police in Colombia can now search and confiscate any amount of cannabis in possession and even fine offenders. And if caught with over 20 grams of marijuana you can be arrested and prosecuted.
Medical cannabis is a huge opportunity for Colombia due to having a lower cost of production due to its less seasonal climate and low wages. So, this is a competitive advantage compared to other countries, which makes Colombia very attractive to investors.
But if you are looking to invest in medical cannabis in Colombia, it's important to find lawyers that are experienced in obtaining the necessary licenses and authorizations in Colombia.
Also, we previously provided a guide to renting unfurnished apartments in Medellín, which included information about common sections in rental contracts and information about rental laws in Colombia.
If you have other legal issues you would like us to cover, please leave a comment below.
Sign up for the Free Medellin Guru Newsletter – You can see all of the previous Medellin Guru weekly email newsletters and sign up here.
Editors note: updated on June 16, 2019 to add other companies starting cannabis production in Colombia and add information about Colombia's Constitutional Court decision in June 2019, which overruled a ban on the consumption of drugs and alcohol in public.
Editors note: updated on February 19, 2020 with current information about the medical cannabis market in Colombia.
Editors note: updated on July 04, 2023 and adding Decree 811 of 2021.