Know our benefits
We have a care team that will be there for you and yours 24 hours a day, 7 days a week, all year round, once you enter colombian territory

You will have assistance in case of loss of documents or luggage.

You can make use of our information line to discover the magic of Colombia and everything you need to know to visit unmissable places.
More than 4 million people use our services around the world.
You will have medical accompaniment to attend to unforeseen events during the trip.
A chat away! Our WhatsApp channel will attend to all your requests, doubts or claims, at the time you require it.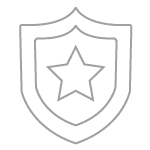 100% Re Insured by a company wick allow usto garantee the service.
We assume the costs derived from the
events that could occur during your trip,
avoiding expenses to resolve the arise
situation or situations
Continental Assist works with the best clinics and hospitals in the country, so you will have top-level care, in addition to having a direct local network of services available for all of our assistance.
Our care protocols are designed to provide support in the VIP category with no additional cost.
Listing Amenities And Services
Opening Hours
September 25, 2023 7:42 pm