If you are an expat visiting the city of Medellin, there's no doubt you've heard of or have been advised to visit Parque Lleras. Parque Lleras is considered the nightlife capital of Medellín. And it's also a tourist attraction in an area known as Zona Rosa in the El Poblado neighborhood.
When Jeff first heard the word "Park" in Spanish, he expected to find great greenery, picnic spots, and endless trees. Currently, Lleras Park is nothing like that. It is a small concrete park of approximately two blocks surrounded by bars, hotels, and restaurants.
This seems to be a theme with many of Medellin's "parks" here. However, every local taxi driver will know what and where Parque Lleras is.
Essentially, Parque Lleras is a landmark where you can tell your taxi to drop you off and find many bars, nightclubs, cafes, and restaurants within a stone's throw – any way you look.
There are no figures from the mayor's office of how many tourists visit this area of Medellín daily. However, foreigners visit it, and this has caused a significant issue of insecurity in the sector.
However, in 2023, the operation "El Abrazo al Parque Lleras" began, which sought to restore security in the sector, and its figures demonstrate this.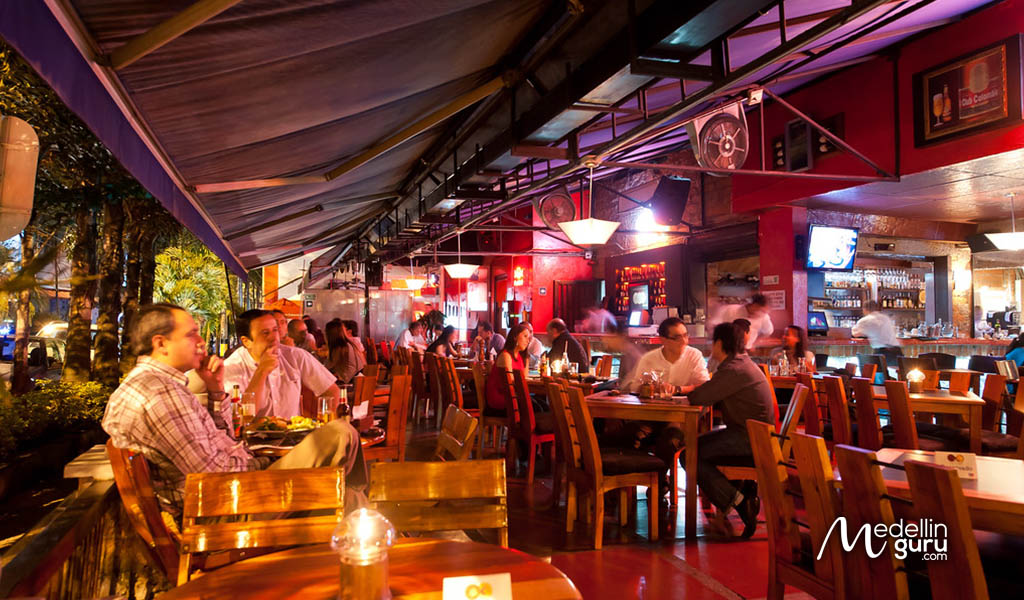 Day vs Night in Parque Lleras
A day-time visit to Parque Lleras is substantially different than a night-time visit. During the day, take a stroll through the park and stop at the Juan Valdez coffee shop or even sit on the benches enjoying the free Wi-Fi.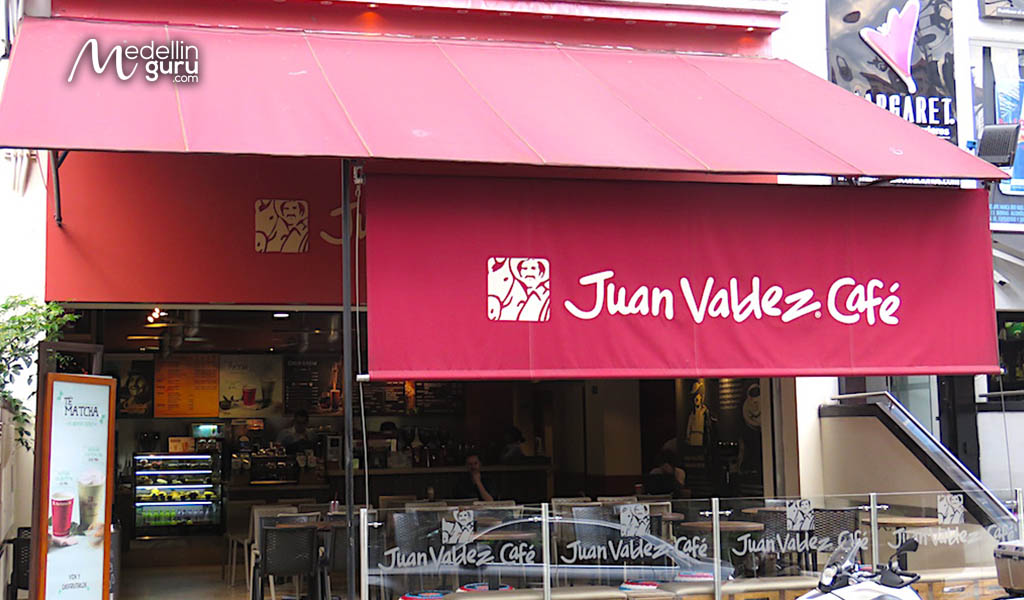 Most of the bars and clubs and some restaurants are closed during the day. But some of the best cafes like Cafe Velvet and Pergamino are within two blocks from the park. And you'll typically find many digital nomads doing some work in these cafes.
In addition, during the day in Parque Lleras you'll usually find some vendors selling artwork, jewelry, snacks and trinkets.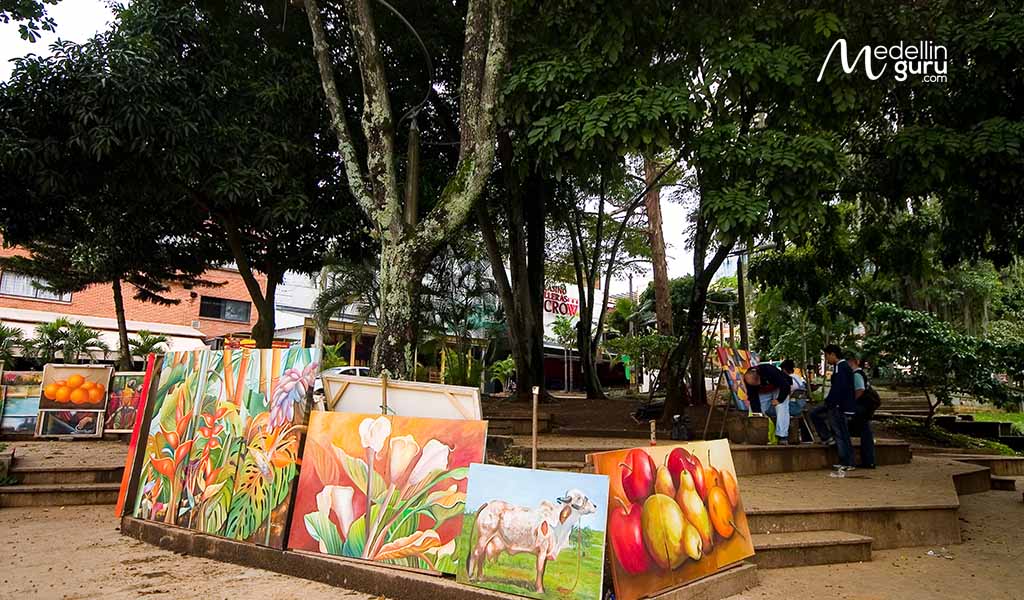 The park is relaxing during the day because you won't hear music, it is an ideal space to rest from work. Additionally, you will find free wifi.
At night, the beautiful lights above the park turn on, and you'll notice the noise level, rowdiness, and the number of people increase tremendously.
All the restaurants surrounding the park are open, and you'll hear DJs or live bands in several of the clubs on the weekends. There are many places around the park for cocktails and dancing.
For example, stop at the Charlee Hotel and take the elevator to the penthouse (the bar called Envy Rooftop) for a classy beverage and stunning skyline views.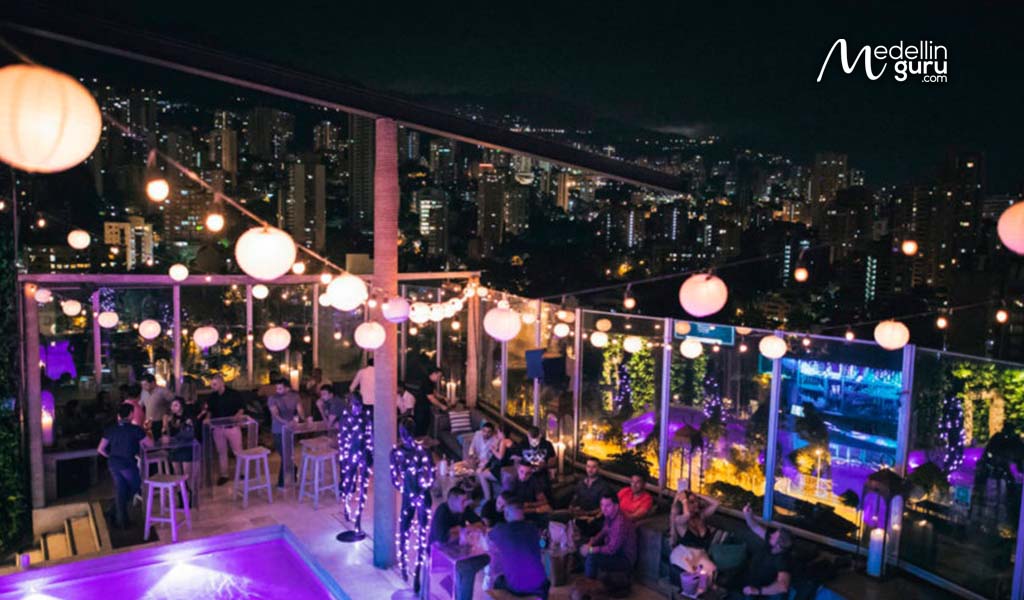 At night, many more vendors come out and start getting a bit pushier about their services.  You'll have a range, from those offering flyers from their club or restaurant to offers for drugs and various trinkets. Use caution, especially as a foreigner.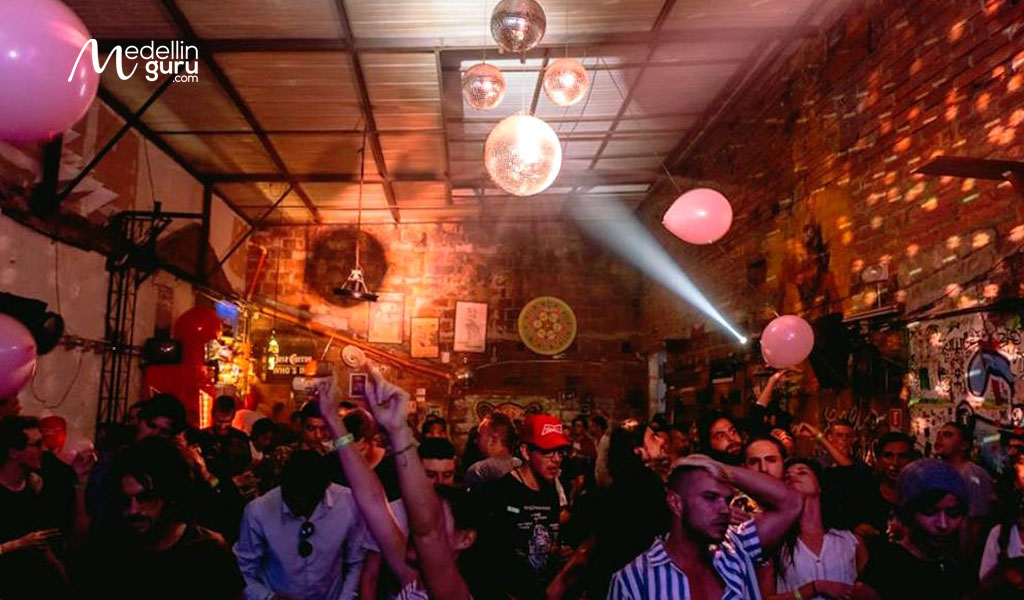 Parque Lleras Nightlife: Bars and Nightclubs
Well over 100 open-air restaurants, bars, and nightclubs are located in the streets around Parque Lleras. Many nightclubs are playing either a mixture of Latin music genres like reggaetón or salsa, rock, electronica music, and more.
Here is a list of 11 of the most popular bars and nightclubs in and near Parque Lleras (within a five-minute walk):
Important: After the coronavirus pandemic, many bars, clubs, restaurants, and venues closed, and others moved to Provenza (the new party area of Medellín, located a few blocks above Lleras).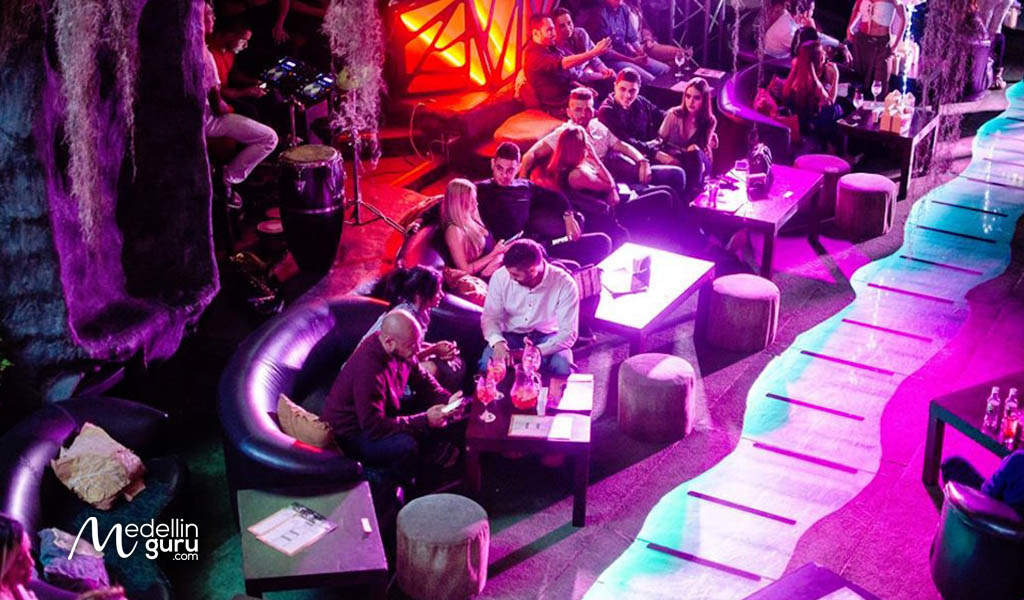 There are four popular Parque Lleras sports bars, which are good places to watch major sporting events like the Super Bowl, World Cup, World Series, or the NBA finals:
We included all four of these sports bars in an article about 6 popular sports bars in Medellín.
Parque Lleras Restaurants
There are many restaurants in Parque Lleras and within a few blocks. And 11 of the most popular in the nearby area include:
And there are many more restaurant choices on the streets around Parque Lleras. Also, there are many more restaurant options in the nearby Provenza neighborhood.
In addition, along Calle 10 near Parque Lleras, you can find many fast food options, including American fast food like Domino's, KFC, Pizza Hut, and Subway.
.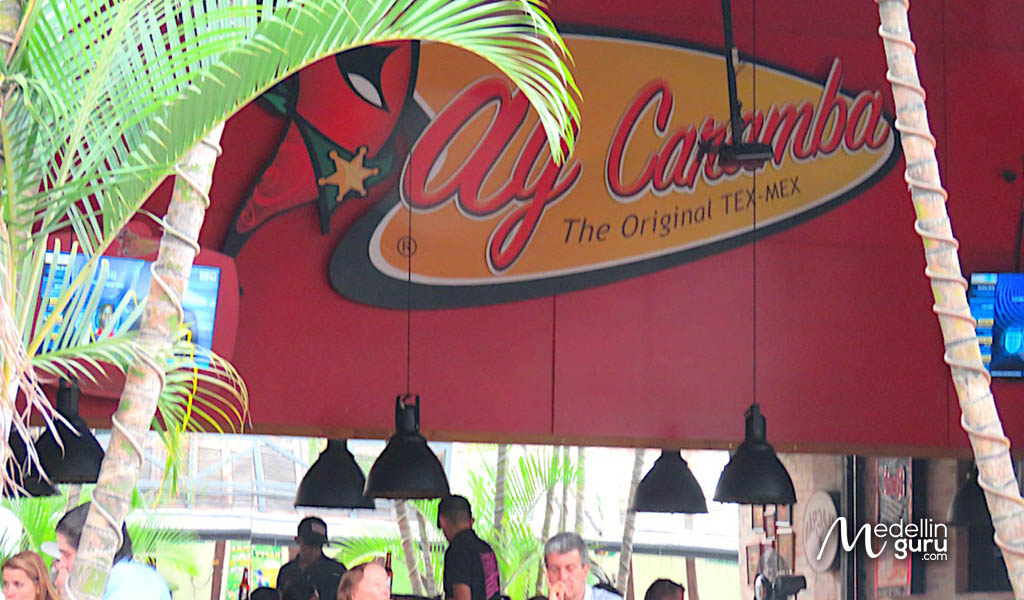 Parque Lleras Coffee Shops
Also, there are several popular Parque Lleras area coffee shops, including: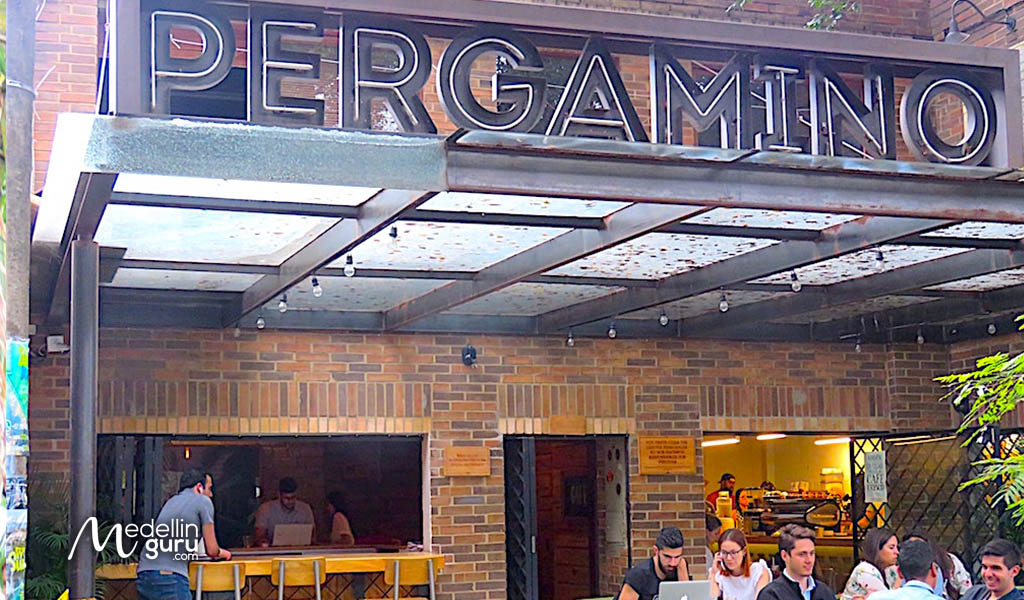 In general, I find Parque Lleras a safe area if you choose to avoid trouble. There is usually a noticeable police presence, particularly at night.
Parque Llleras has been experiencing problems with drugs and prostitution, resulting in an increased police presence. Also, you are no longer permitted to drink alcohol in Parque Lleras.
Foreigners tend to be targeted a bit more for the things that could get one in trouble here in Medellin, so it's best to stay away from all negative temptations.
Most notably, a popular expression called Dar Papaya translates to Don't Give Papaya.  This means don't give people a reason to target or steal from you. This can include wearing expensive jewelry, having your phone out unnecessarily, or drinking too much and looking inebriated.
Also, dress conservatively and lose the shorts and flip-flops. Try not to be such an obvious foreign tourist that can make you a target. See how typical Colombians dress. An expat in shorts and flip-flops speaking English loudly on an iPhone will likely attract unwanted attention in Parque Lleras and other parts of Medellín.
During 2023, the security conditions in Parque Lleras have changed. Since the month of May, it was decided to close this space to control the entry, thus prohibiting minors from being in this place at night. Also, there is more police presence in the area.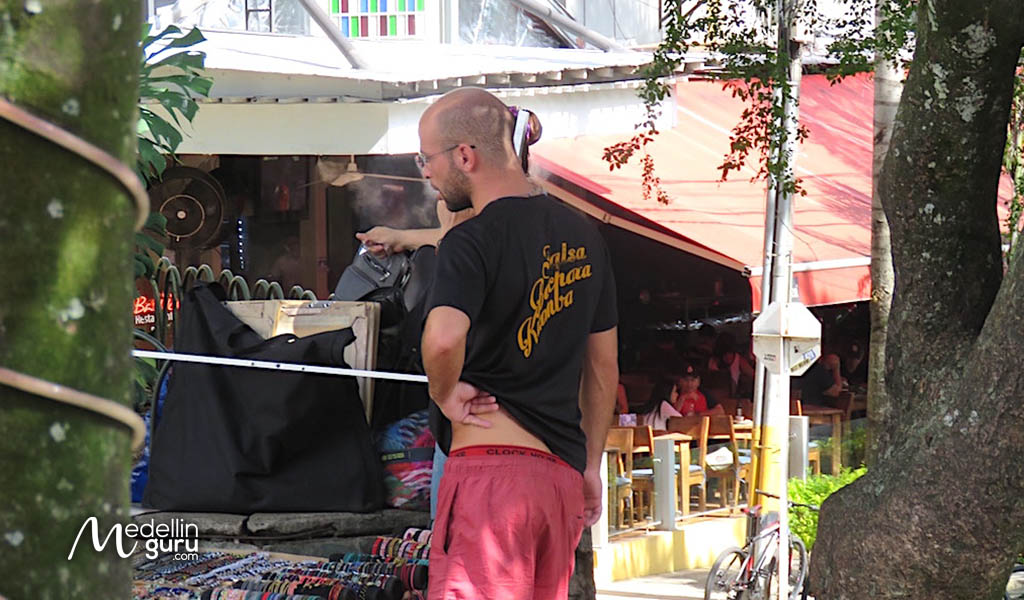 But you'll see obvious foreigners in Parque Lleras always dressed in shorts and flip-flops and sometimes doing things they shouldn't. So, you should see our 17 Medellín security tips to keep yourself safe.
While I have experienced no issues, you can easily get into trouble by accepting or purchasing unethical things.  As with any visit to a new country, keep your wits about you, stay aware, and do not walk home alone. Also, it is best to take a taxi at night unless you are going a very short distance.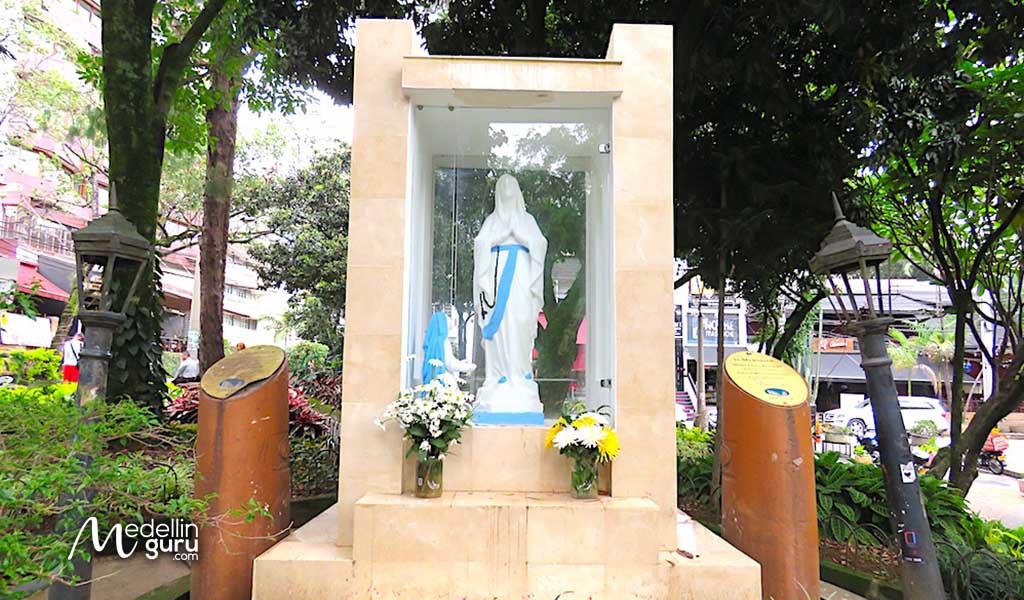 Also, in the center of Parque Lleras, you will see a statue that is a memorial from a darker time in Medellín. On May 17, 2001, there was a car bomb detonated in Parque Lleras that killed eight people and wounded almost 100 others.
How to Get to Parque Lleras
Parque Lleras is located very close to one of the main streets in El Poblado – Calle 10. Technically, the park is surrounded by the following four streets: Calle 9A, Carrera 40, Calle 9, and Carrera 37A.
The nearest Medellín Metro station is the Poblado station on the A Line. Parque Lleras is a 20-minute walk uphill from the metro station. In addition, two other popular parks – Parque Poblado and Parque Presidente, are about a five-minute walk from Parque Lleras.
Taxis are another option to get to Parque Lleras. Every taxi driver in Medellín will know where Parque Lleras is located.
And if you are looking for a specific address in or near Parque Lleras, I think it's fair to say that many locals do not know the exact street numbers or names. This includes taxi drivers.
However, people know the important landmarks, parks, and their corresponding locations.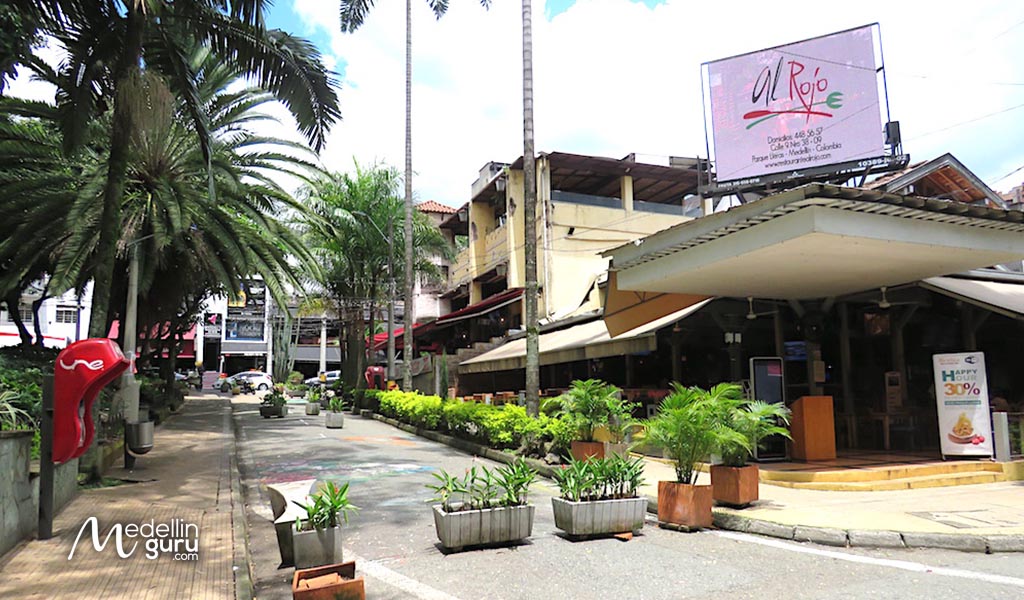 So, if you're going to a restaurant near Parque Lleras, you can easily tell your driver Parque Lleras and walk a block or two to your bar or restaurant destination. The one-way streets surrounding the park can get confusing and frustrating.
Another good idea is using the smartphone apps Waze and Google Maps, two of the 20 best mobile apps in Medellín and Colombia.
Parks and Plazas in Medellín
On the Medellin Guru website, we have looked at 12 different parks and plazas in the Medellín and Aburra Valley area: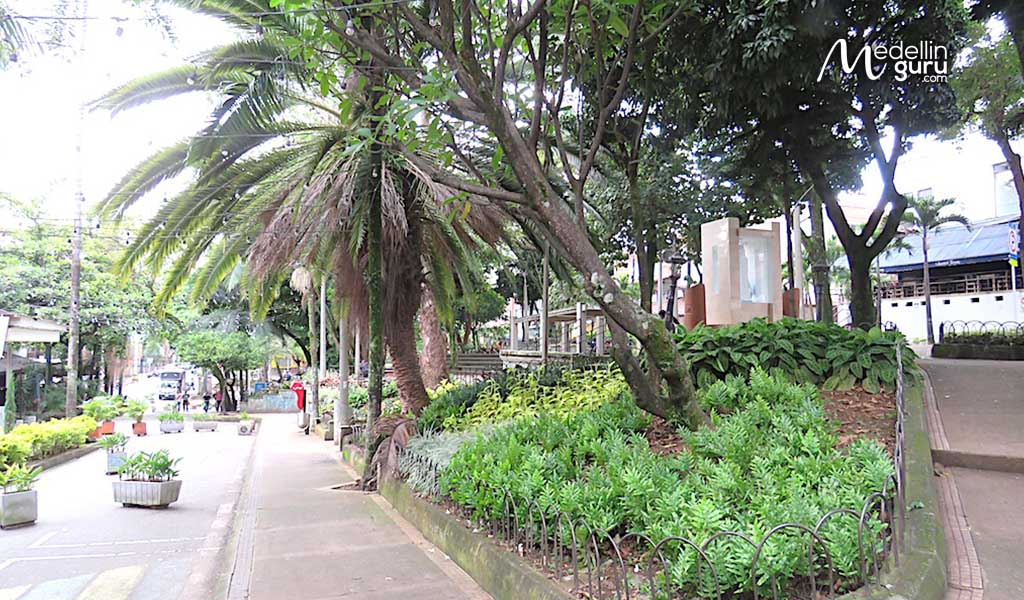 The Bottom Line: Parque Lleras
Although, due to the COVID pandemic, many restaurants and bars closed, overall, Parque Lleras has an abundance of nightlife, restaurants, cafes, and rumba. It's worth a visit if you're in the El Poblado area. Also, directly east of Parque Lleras is a neighborhood known as Provenza, with many more restaurants and bars.
Parque Lleras is an area very popular with foreign tourists with all the nightlife and restaurants. In addition, many hostels, hotels, and furnished apartments are nearby. One downside is that drinks and meals in this area are more expensive than in other city areas.
However, Parque Lleras is not the only nightlife area in the Medellín metro area worth visiting.  Significantly less frequented by foreigners but no less lively is Calle 33 in Laureles. Another popular nightlife area is LA 70 (Setenta), in Laureles. You will find a few foreigners, various salsa bars, and small clubs in this area.
Also, some large and popular nightclubs exist in Barrio Colombia, and Las Palmas. In addition, Parque Sabaneta in Sabaneta is arguably the nicest park in the Aburrá Valley that comes alive at night on the weekends with more of a traditional Antioquian experience in many nearby bars and fondas (local discos).
Editors note: updated on May 30, 2018, to add restaurants, sports bars, and coffee shops to the article.
Editors note: updated on January 31, 2018, to remove Randy's Beach Sports Bar, which has closed.
Editors note: update on January 30, 2021, to remove the Ay Caramba and Federal Ribs restaurants, which have closed.
Editors note: updated on October 17, 2023, to remove some places that closed and new information about the park.