Evan Joseph Marks, better known on social networks as "El Gringo Evans," was born on June 25, 1992, in Minnesota but grew up in California, so he feels more part of this place.
Something curious about Marks is that he has a large family; his mother had a son at her first birth. But in the second, triplets arrived, a great surprise for the whole family and an amazing gift for his life.
"I have a big connection with my brothers. We are very close; we know each other so much that even when talking, we answer simultaneously".

El Gringo Evan
For him, it was incredible a few years ago to imagine that now, he would feel Colombia more as his native country than the United States since he says that the warmth of the people, how kind they are, and how they treat him to make him feel as if he were one more Colombian.
That is precisely Colombia's magic: Every foreigner who arrives falls in love with its customs, people, climates, and everything that this great country has to offer you. So, if you are considering living in this country, many visa options could be useful.
At Medellin Guru, we have expatgroup.co as an ally. Many of our readers have completed their visa process with them and have had a good experience.
Medellin Guru Visa Service
The visa agency we partnered with has helped 800 Medellin Guru reader

Use service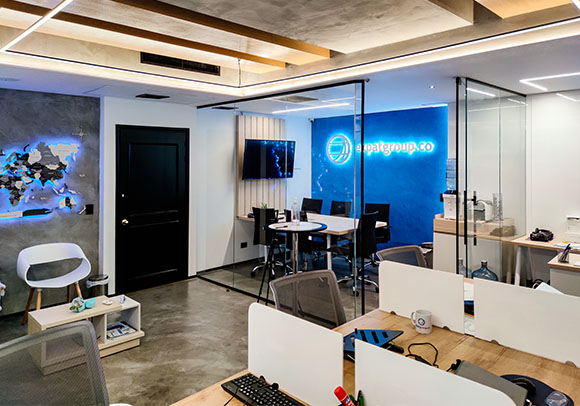 Closed



Featured

Medellín
, Antioquia
+19547993692
Visas & lawyer Immigration


How did you get to Colombia?
Everything goes back eight (8) years ago when Evan arrived in Chile through an agreement with his university in the United States.
He stayed in this country studying for several years and finally obtained the "International Negotiation" degree, where he could also perfect his Spanish. However, languages have always been his forte. Amidst laughter, he says that his brothers at school were not so good at speaking Spanish, so, like in a movie, he would put on his brother's clothes and take the Spanish exam for them.
He always had the facility to speak this language, so in 2013, when El Gringo Evans arrived in Chile, he was delighted with the Latin culture; he discovered new rhythms, enjoyed the country, was able to perfect the language, practice his accents in Spanish and also, there was room to form unforgettable friendships because in Chile he met two friends from Cali, Colombia, who without thinking about it, would be in charge of changing his course.
His colombian friends always told him that he had to travel to Colombia and that he would fall in love with the country, and the insistence was so great that, sometime later, he decided to travel.
First, he got to know Bogotá and then Medellín, where he decided to stay, At least for now.
"Medellín es una chimba."

El Gringo Evan
In the following YouTube video, you will find El Gringo Evans' interview; In which he will tell more details about his personal life as an artist, and of course, he will talk about his perspective as an expat, about Medellin Guru and will, share some tips for those expats who live in Colombia.
https://www.youtube.com/watch?v=aIL08nxArQw&feature=youtu.be
The most Colombian Gringo
Evan is a language teacher and has worked in some universities in Medellín. But for some time, he decided to join social networks to share his life with his brothers and tell the whole world about Colombia.
On Instagram, he has 11.6 thousand followers. On YouTube, he has 124 subscribers. On TikTok, he has 119.9 thousand followers, where he daily shares his videos of things that happen in Colombia, exploring places, rapping, and more content.
"El Gringo Evans" is also dedicated to music and enjoys rapping in Spanish. Not only this, he also loves to indulge in Latin fusions like salsa, vallenato, and champeta; the latter, a genre that he was able to interpret in his latest song called "La chica de la bicicleta," which, so far, has more than 16,000 views on YouTube.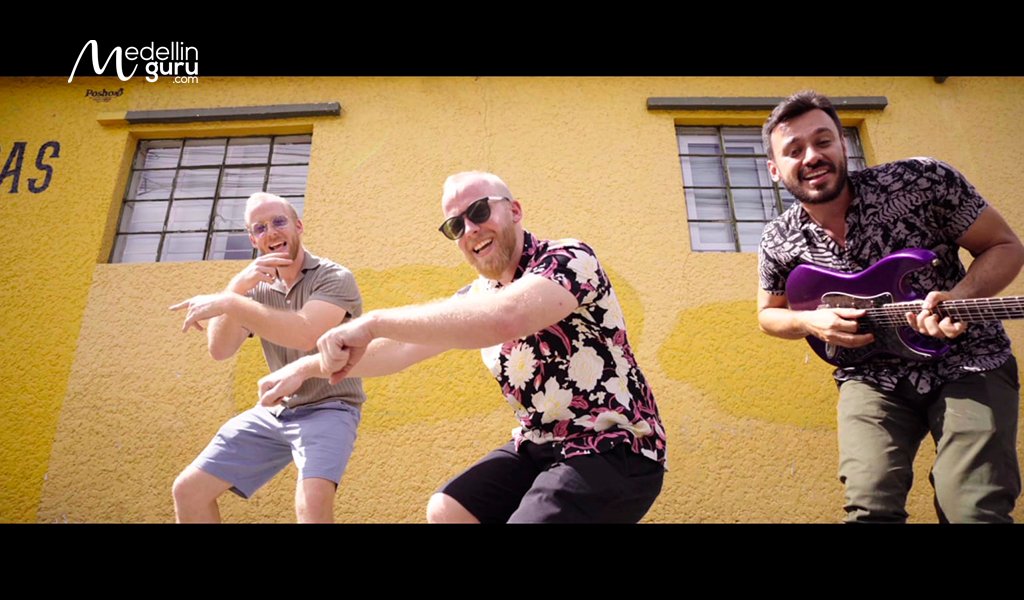 If you also want to come to Colombia, fall in love with its culture, tradition, climate, and landscapes, and you have in mind to stay long term, you will need to be protected, and that is why at Medellín Guru, we partner with two allies who will help you always be protected in another country, but they will help you obtain your visa insurance too.
Medellin Guru Insurance Service
Medellin Guru partnered with an insurance agent to offer Colombian insurance services to foreigners including health insurance, auto insurance, homeowners' insurance, travel insurance and life insurance.​

Use service



Closed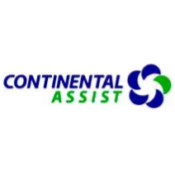 Medellín
, Antioquia
Healthcare & Medical+1Insurance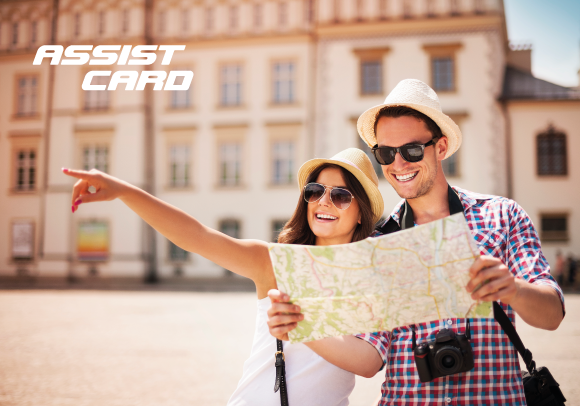 Closed





Featured

Medellín
, Antioquia
Healthcare & Medical+1Insurance
The Botton Line: El Gringo Evans: From United States to Fall in Love with Medellín
For Medellin Guru, it will always be an honor to make visible the stories of those expats who fell in love with Colombia, who have stories to tell, or experiences that are useful to other foreigners in the country. 
Also, we created a complete guide for US citizens, with their exclusive hotlines, in case of an emergency in Colombia. You can download it below.