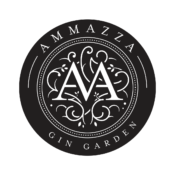 CAFÉ HONESTO® SIEMPRE FRESCO
HONESTO CAFÉ ® ALWAYS FRESH
We select the finest premium colombian coffees from Antioquia and other regions. We roast weekly to ensure always fresh coffee!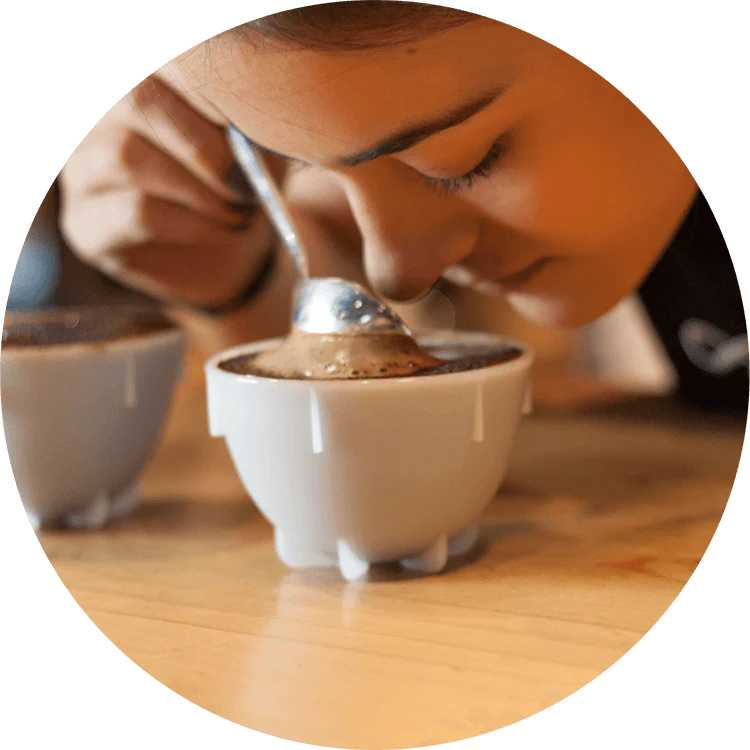 HONESTO CAFÉ GIFTS
We specialized in providing exceptional corporate gifts that leave a lasting impression. Our curated selection of premium Colombian coffee offers a unique and thoughtful way to show appreciation to your valued clients, partners, and employees. With our corporate gifts, you can share Colombian coffee's rich flavors and quality while strengthening your professional relationships.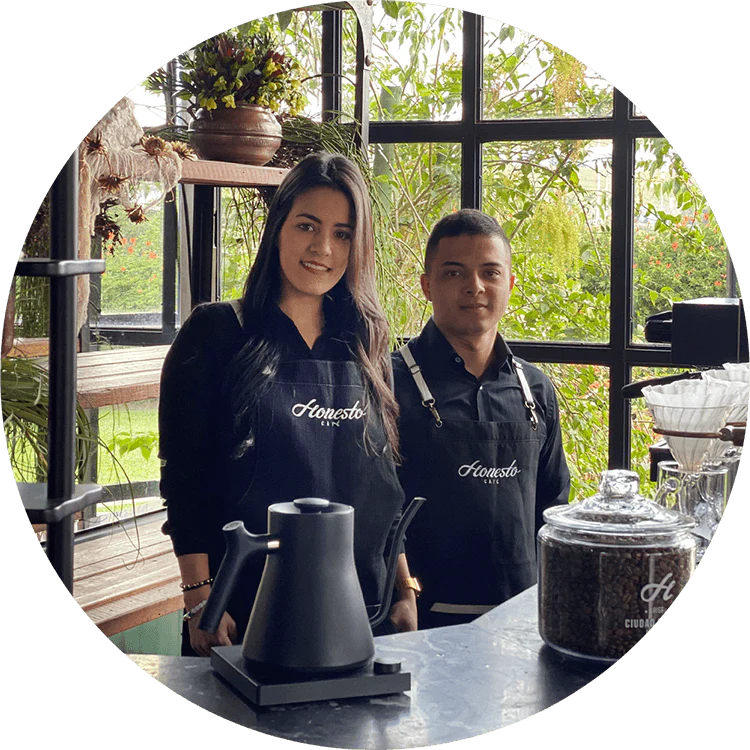 PRIVATE & CORPORATE EVENTS
COFFEE STATION
You will experiment with an unlimited experience of specialty coffees in the company of our professional baristas. They will provide you a personalized Honesto Café coffee bar, available for customization with logos, emblems, or decorations that align with the event you're hosting.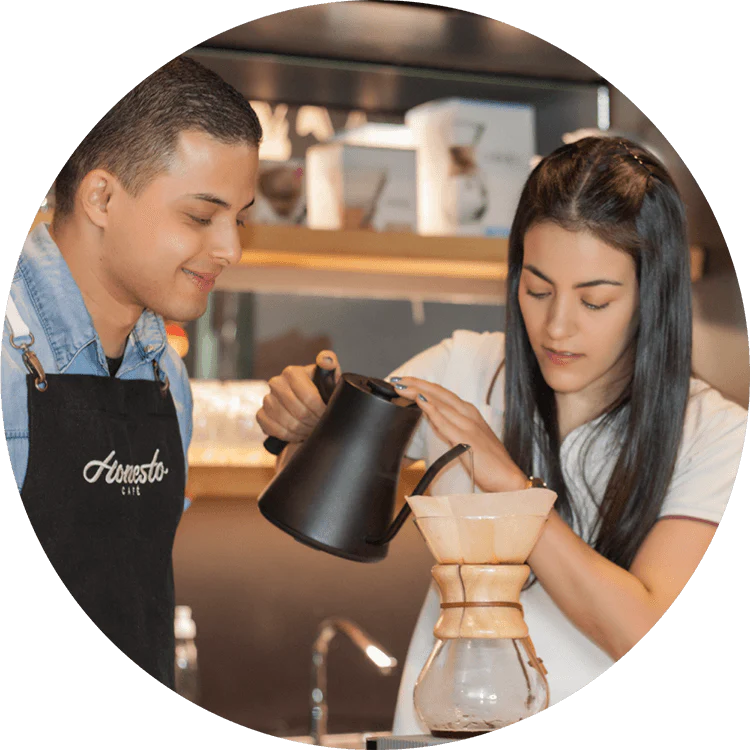 COFFEE FILTRATION METHODS
HONESTO CAFÉ COURSES
In our coffee academy, you'll experience the joy of brewing a significant premium colombian coffee using drip filtration methods with our barista courses. Learn with us how to master this technique at home while enjoying the company of loved ones.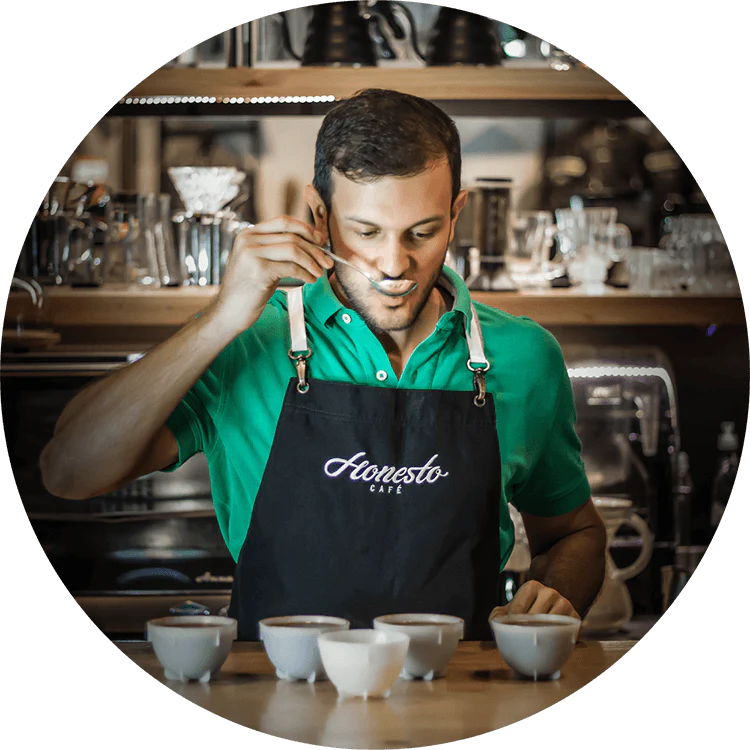 COFFEE TASTINGS
Immerse yourself in a sensory experience of the Honesto Café ® specialty, where you will discover multiple fragrances, aromas, and flavors in a good cup of Colombian coffee. Invite your family and friends to share an unforgettable experience guided by a professional barista who will help you become skilled coffee tasters.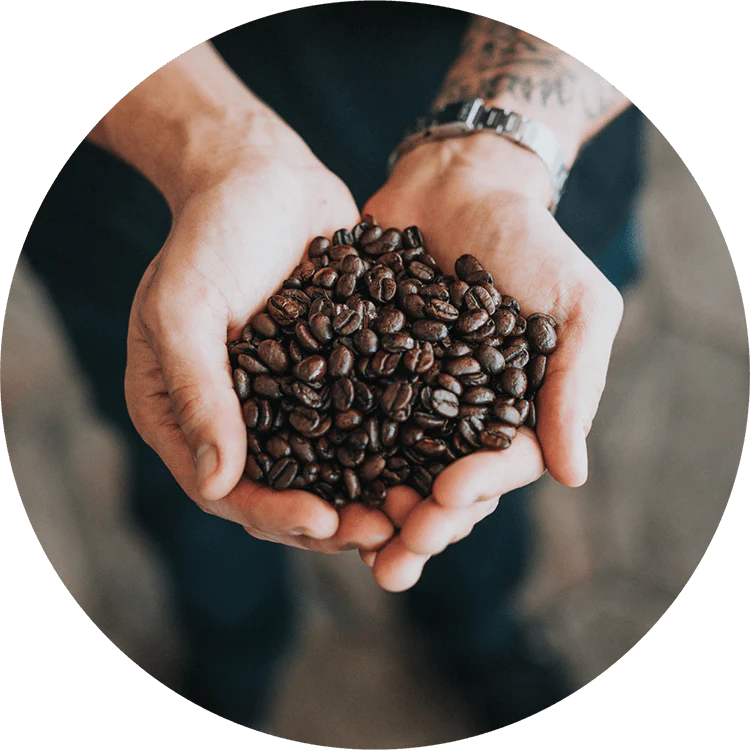 COFFEE BAR
Enhance the customer experience at your restaurant, store, shop, or hotel by installing an Honesto Café ® specialty coffee bar. This is an opportunity to boost your revenue by improving your customers' shopping experience and selling your chosen specialty coffee under your establishment's brand.
HONESTO CAFÉ SHARES HONEST HISTORIES WITH THE WORLD
Listing Amenities And Services
Coffee Academy

Corporate Gifts

Private & Corporate Events

Unlimited coffee
Cra 48 #24-46, L 03 – Pier 30 Av Los Industriales. Medellin, Colombia
Opening Hours
November 29, 2023
7:49 am