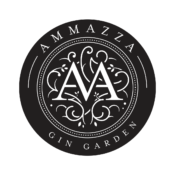 Ammazza Pizzería & Gin Garden
Our name defines who we are, what we desire, and what we aspire to be.
Ammazza Pizzería & Gin Garden
We chose this expression, which translates to 'amazing,' because it is our goal, mission, and vision. We aim to provide you with a magnificent experience, starting from the exquisite flavors of our dishes, engaging all your senses. It begins with the ambiance, the aroma of our gin & tonics and our menu, the sounds of contemporary music, and touches your heart as we know you'll be so delighted that you'll want to return time and time again.
Celebrate your events with us
Ammazza Pizzería is the perfect place to savor every moment. Enjoy your special occasions with us!
Pizza Ammazza
A combination of thin slices of fresh tomato, creamy buffalo milk burrata, pesto sauce, and Serrano ham that come together in a feast of irresistible flavors and textures.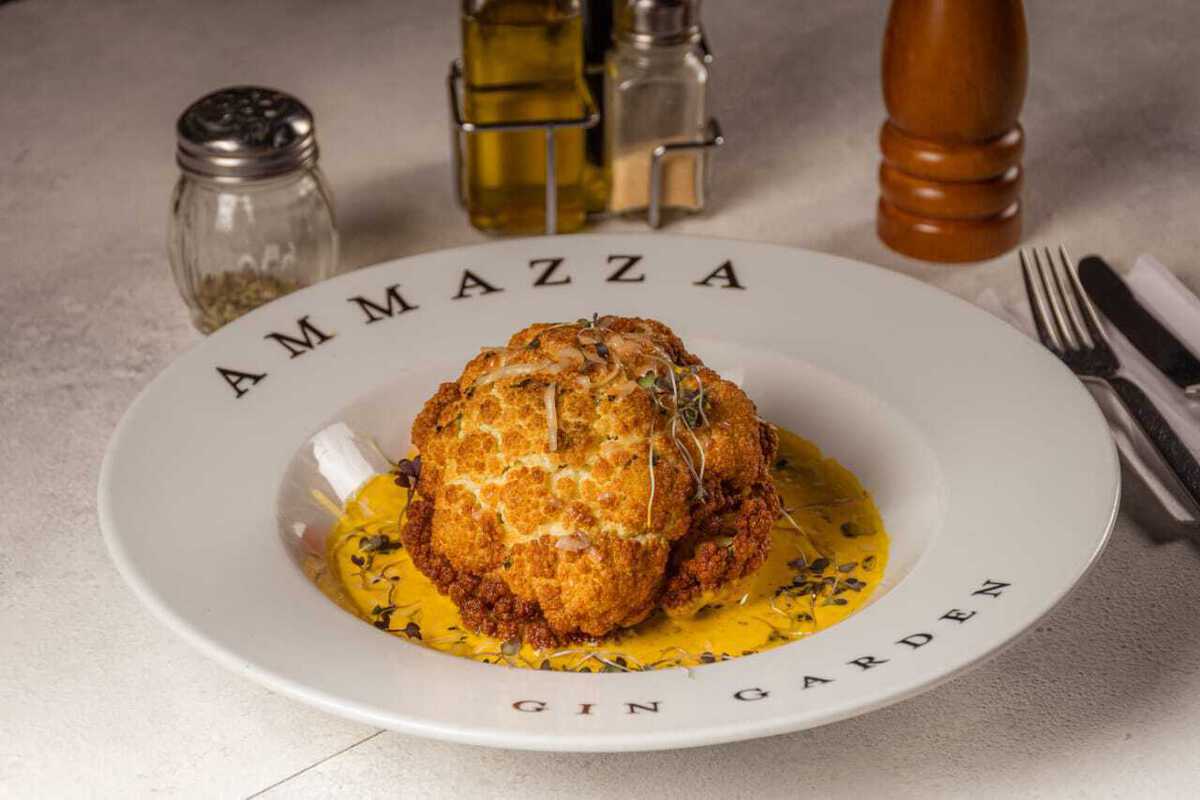 Roasted Cauliflower
Cauliflower roasted in vegetable oil, accompanied by a creamy blue cheese and yellow chili sauce, fresh cherry tomatoes, Parmesan cheese, and basil oil.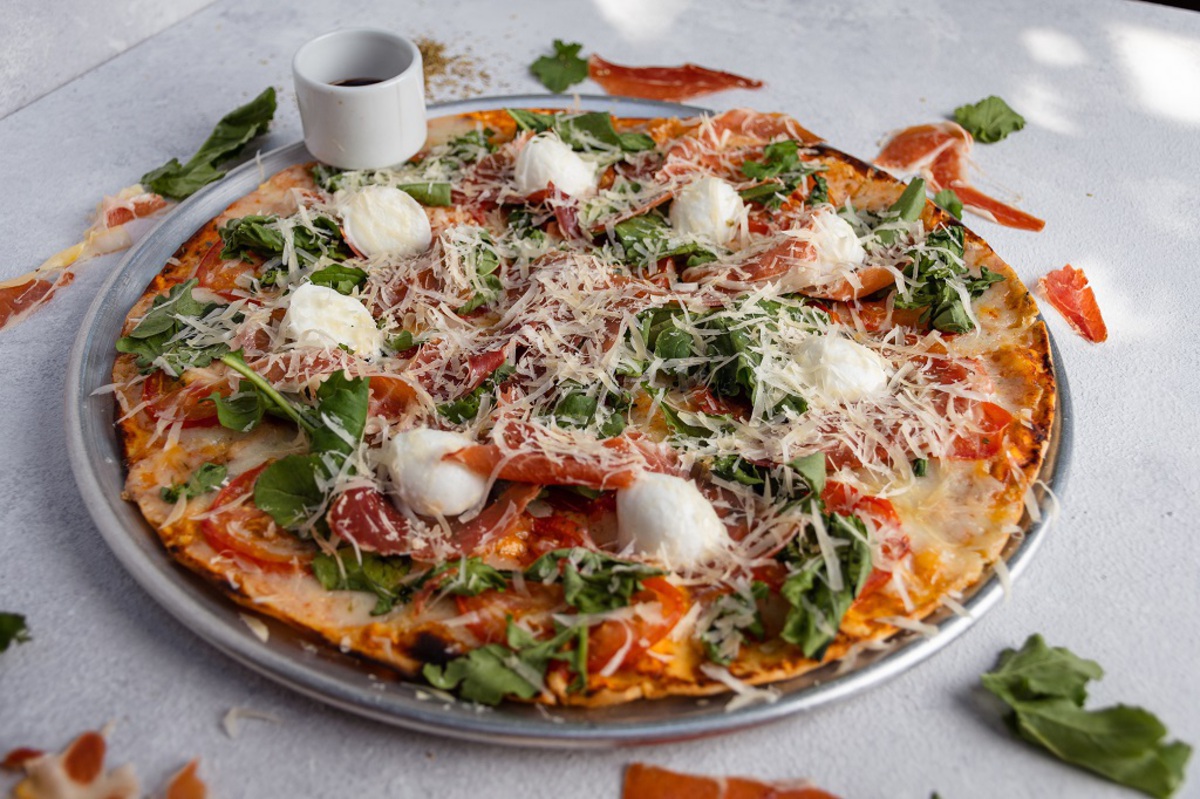 Pizza Di Parma
Pizza with a pomodoro base, arugula, and linguine topped with Serrano ham and balsamic reduction, offering a harmonious blend of flavors and textures.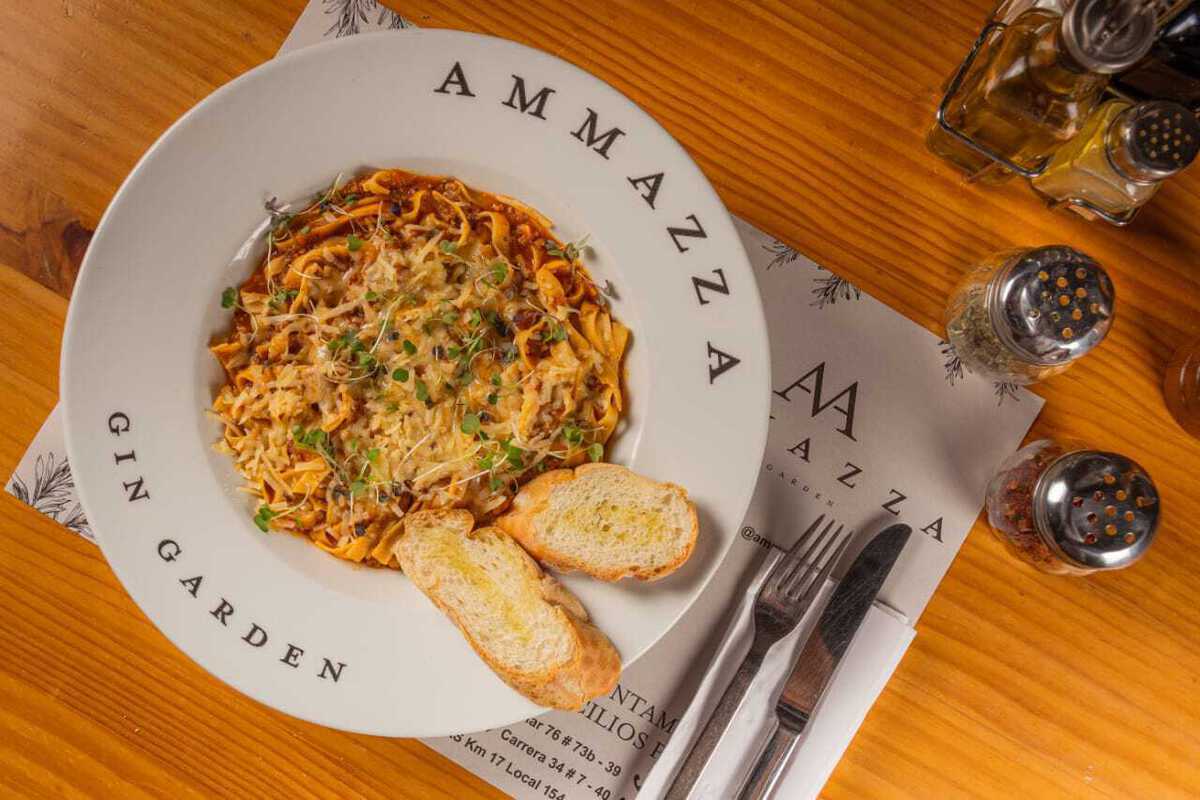 Pasta Bolognesa
House-made artisanal pasta sautéed in our homemade bolognese sauce crafted from artisanal tomato, served with a baguette to create a delightful and satisfying meal.
Enhance your meal with distinct and exclusive cocktails
Ammazza Pizzería Gin Tonics
We have been pioneers in the wonderful world of Gin Tonics, introducing not just a market but a culture that had boomed in Europe but was nearly unknown in our country. That's why we decided to create this gin garden, a place of unusual delights where you will find within your reach a wide variety of gins prepared with a range of botanicals that will elevate each of their flavors to make your experience unforgettable.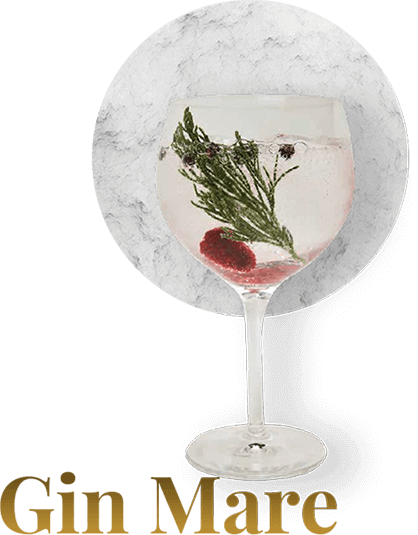 Listing Amenities And Services
Bookings

Celebrations

Delivery

Events

Gourmet Food
Carrera 34 #7-40 Poblado, Avenida Las Palmas Km 17 Mall Indiana LC154, Carrera 76 #73-39 Laureles, Medellín, Colombia
Opening Hours
November 29, 2023
7:18 am